History
Mission
Roanoke-Chowan Community College, a member of the North Carolina Community College System and located in Hertford County, is a public, two-year institution of higher education offering associate degrees, diplomas, certificates, college and career readiness, and customized business and industry training in a variety of delivery modes promoting public service, transfer, and workforce development for a diverse student body, leading them to contribute to the vitality of an increasingly global community.
Vision
Roanoke-Chowan Community College will be a world-class educational institution positively changing the lives of those served.
Values
R-CCC employees value student success, high-quality instruction and service, innovation, access, social awareness, fairness, respect, accountability, equity and community development.
College History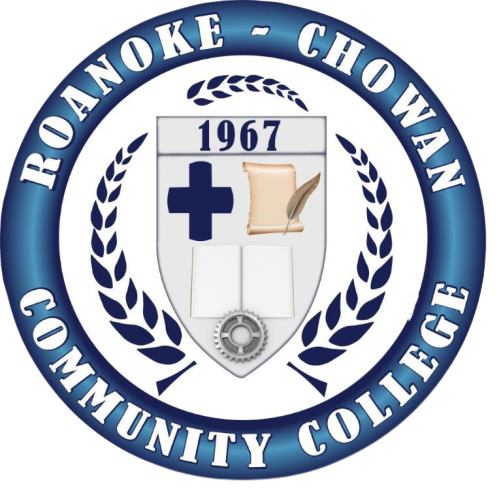 In 1967, an abandoned prison compound located near the village of Union in Hertford County was purchased. Under the leadership of the State Rep. Roberts H. Jernigan, Jr., and with the support of Sen. J. J. "Monk" Harrington and Rep. Emmett Burden, a fund to establish a two-year, vocational and technical training institution was provided by the North Carolina General Assembly. Originally called Roanoke-Chowan Technical Institute, the institution's name changed to Roanoke-Chowan Technical College in 1981 and to Roanoke-Chowan Community College (R-CCC) in 1987.
After the signing of an agreement by the Hertford County and State Boards of Education, the Hertford County Boards of Commissioners and Education jointly appointed the first institutional governing board. Among those serving on the board were Representative Jernigan, who served as chair until his death in March 1986, Senator Harrington, H. C. Freeland, Hunter Sharp, Jr., George Gibbs, John Robinson, J. L. Faulcon and Garland Barnes. Serving as secretary was R. P. Martin.
J. W. "Jack" Young, Jr. was elected as the first president. A former teacher, coach and principal in the Hertford County School system, Young held the presidency until his retirement in September 1980. He was succeeded by five other presidents.
Dr. Edward H. Wilson, Jr. led the institution from 1981 until 1983, followed by Dr. David W. Sink, Jr. from 1984-1987. In 1987, Dr. Harold E. Mitchell who had served the school as a faculty member and later in an administrative capacity took the reigns as the school's fourth president. Mitchell served until 2000 and was followed by Dr. Mary C. Wyatt who served from 2001-2005.
On Nov. 1, 2005, Dr. Ralph G. Soney began his tenure as the College's sixth president and served until 2012. Soney was followed by Dr. Michael Elam who became the College's seventh president. He served in that capacity from June 17, 2013, until 2016.
On Aug. 8, 2016, Dr. Jimmy T. Tate became the College's eighth president. Tate served until 2017 and was followed by Dr. Stanley J. Elliott who began his tenure as the College's ninth president on Oct. 2, 2017. He served in that capacity until 2019. Following Elliott, Dr. Audre Levy served as interim president until July 2020. Dr. Deborah Lamm succeeded Levy as interim president, serving the College from August 2020 until April 2021. On May 1, 2021, Dr. Murray J. Williams began her tenure as the 10th president of R-CCC.
Situated on 41 acres, R-CCC has seven buildings that house instructional space and various administrative functions. A seven-acre Arboretum/Environmental Science Outdoor Laboratory is also part of the campus. Designated as a Project WILD Education Site by the NC Wildlife Resources Commission, the site is open to the public for self-guided tours and is used for instruction as part of curricular and continuing education classrooms.
The College currently has 20 curricular programs in which students may seek degrees, diplomas, and short-term, skills-based certificates. Most recently, the College added the Associate of Fine Arts Degree in Visual Arts, in addition to diplomas in high-demand occupational training.
Transfer opportunities for students to pursue four-year degrees and advanced credentials abound. Through the North Carolina Community College System, a formal transfer agreement was established with the 16-member University of North Carolina System, as well as with a variety of private colleges. In addition, Hertford County Early College has been established on the campus.
In recent years, R-CCC has expanded online and hybrid learning through its distance learning department. Partnerships with area school systems have been established to provide opportunities for high school students to take college courses, either on the R-CCC campus or at their respective high schools.
The Division of Continuing Education & Workforce Development is meeting existing and future workforce needs of area business and industry. The division creates basic and occupation-related classes within local industries as well as develops Focused Industrial Training opportunities. Its Small Business Center works one-on-one with individuals and small companies to start or enhance small business enterprises.