Student Government Association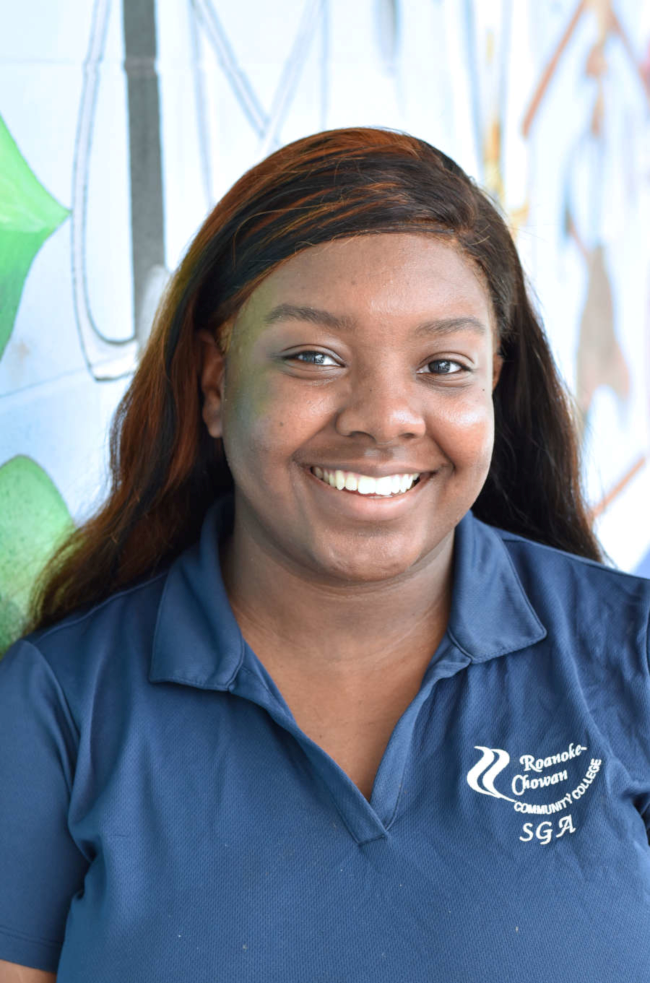 Message from our SGA President
Hello R-CCC Students,
I am Keiyosha McKinney, but everyone calls me Ke Ke. I am extremely excited to be the president of Student Government Association(SGA) for this academic year. I plan to graduate this December with an Associate Degree in General Education.
A story about my education that I like to share is that I did not complete high school in the traditional way. I started homeschooling after my freshmen year and did not successfully complete. When the rest of my class was graduating and going off to college, I decided that I wanted to do the same. I came to Roanoke-Chowan Community College and completed my GED. After completing, I began taking classes toward my associate degree. I like to share my story to let people know that everyone's path isn't identical. If there is something that you want to do, you should go for it and don't let stigmas or negative connotations keep you from doing so!
As president of SGA, I am here to be the voice of the student body and help your voices be heard. I am here to help communicate with the faculty and staff to help better your experience while enrolled at R-CCC. SGA is free to any student who wants to join, get involved and make a difference. Feel free to reach out to me if you have any concerns that you would like to address.
Yours Truly,
Keiyosha McKinney SGA President
ksmckinney8648@waves.roanokechowan.edu
Our Student Leadership
2020-2021 SGA Officers
Keiyosha McKinney, President
Javon Williams, Vice President
Deshawn Mizzelle, Treasurer
Lashonda Perry, Secretary
If you are interested in becoming a member of the Student Government Association, apply below.