What Online Classes Are Available?
Anyone wishing to search for online courses, can do so through WebAdvisor.
Click on the WebAdvisor link.
Select the Prospective Students option.
Click on Search for Sections.
On the Search for Sections page, choose the semester.
To view all online courses being offered for the upcoming semester, type in the following section numbers:

IC1
IC2
IC3
MIC11
MIC21

Click on Submit to review the results.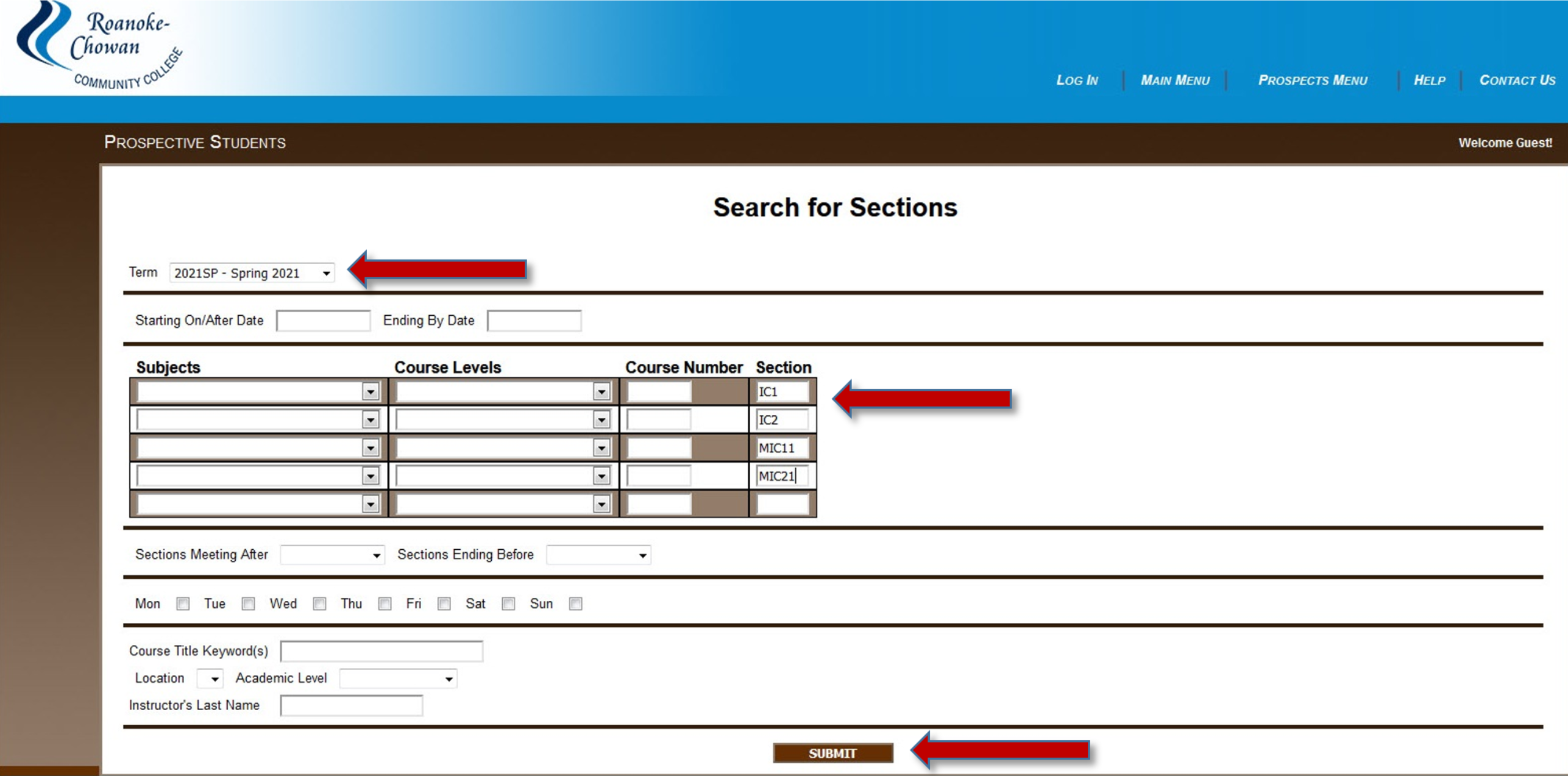 An explanation of the section abbreviations follows:
IC1, IC2, IC3 = 16 week Internet courses
MIC11 = First 8-week Internet courses
MIC21 = Second 8-week Internet courses
H = Hybrid courses (not included in the above search) meet both on campus and online. To search for those courses, you should use H1, H2, H3 in the section boxes.