R-CCC President Williams invites Local Community Leaders to Campus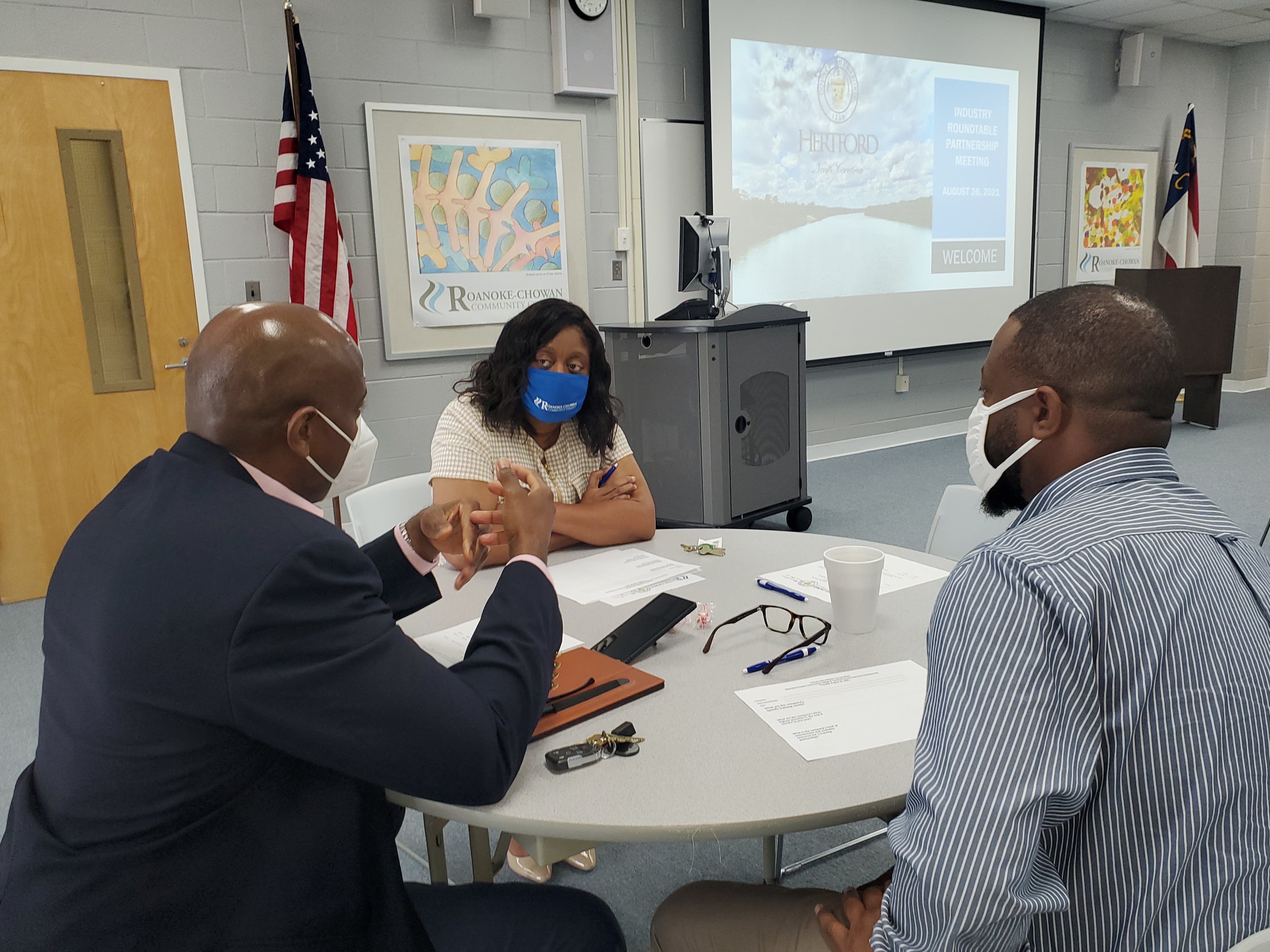 (AHOSKIE) Roanoke-Chowan Community College (R-CCC) President Dr. Murray J. Williams invited community leaders to meetings on campus to discuss ways the college can meet local needs.
A Clergy Breakfast titled "Strengthening and Building our Community through the Power of Prayer," was held on Aug. 14 that included conversations about ways the college can partner with local churches. Area pastors led the group in prayers for the college in the courtyard.
Board of Trustees member Mary Harrell and Sister Patricia
Large group of clergy attended
Mr. Figler led a small group discussion
Pastor and Mrs. Cordon
President addresses clergy breakfast meeting
Small group discussions at Clergy Breakfast
VP Vann Clergy Breakfast
A Business and Industry Roundtable was held on Aug. 26 co-hosted by Hertford County Economic Development. The county's economic developer, Kelly Bowers, helped to lead the discussions. Many new workforce training needs and ideas were shared at the meeting. More meetings of this kind are planned.
Commissioner Lassiter shares ideas at Roundtable
Economic Developer at Roundtable
Nucor and other industries participated
President addresses business industry roundtable
R-CCC President Williams with Roanoke Electric Coop CEO Curtis Wynn and colleague
VP Vann Business Industry Roundtable