R-CCC announces plan for in-person Commencement Exercises, Classes of '20, '21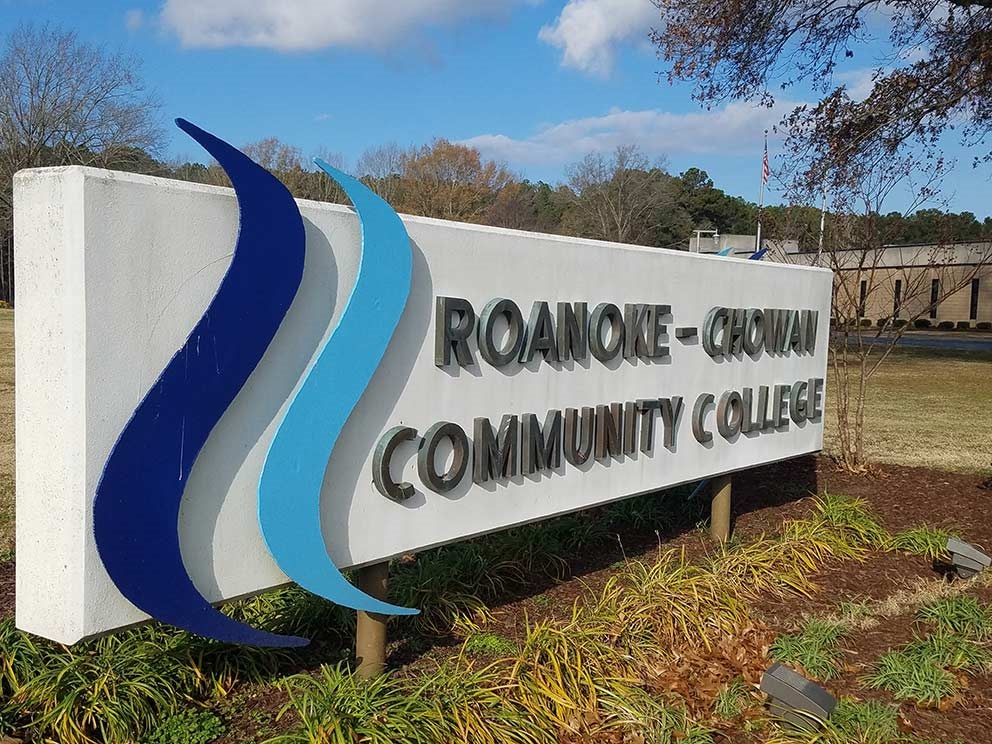 Ahoskie, NC – Roanoke-Chowan Community College's 52nd commencement ceremony will be held in-person for spring 2021 and all 2020 graduates. The ceremony will take place at 6:30 p.m., Friday, May 7 in the Courtyard. Below is information to review prior to the ceremony:
To keep with social distancing guidelines, each participating graduate will be allowed up to five guests, as COVID-19 capacity restrictions still require the college to limit the number of attendees. In the event of inclement weather, the ceremony will be moved inside to the Multipurpose Room/Gymnasium and each graduate will be provided two guest tickets.
Guests, including infants, must have a ticket to enter. Graduates who submitted an RSVP to participate in the commencement ceremony may pick up guest tickets in the Student Services Building on Monday, May 3 – Thursday, May 6 and at graduation rehearsal.
Graduates and guests must adhere to all college and state COVID-19 protocols including:
Face coverings/masks must be worn by all graduating students and attendees.
Please do not attend if exhibiting symptoms or in recent close contact with someone who has tested positive for COVID-19.
Participating graduates must:
Attend graduation rehearsal – 10 a.m., Friday, May 7 in the courtyard behind the Student Services Building. Attendance is mandatory to participate in the ceremony. Please be on time.
Wear appropriate attire for the commencement ceremony. (No Sneakers)

Men – white collar shirt, black pants and black shoes
Women – black attire and black shoes

Make sure gowns are neatly pressed.
Mortarboards (caps) should be worn on the top--not on the back of the graduate's head. Tassels should be on the right side when entering the ceremony.
Graduates should not bring anything to the graduation ceremony that will have to be held in your hands including pocketbooks, keys, and programs, cell phones, iPad, cameras, etc. Souvenir programs will be provided in the award packet.
Due to the short timeframe allotted for the ceremony, graduates are asked not to stop during the processional to pose for pictures. A photographer will be on site to capture this most memorable event. Graduates will be able to purchase packets. A copy of the order form was provided in advance.
Report to the Auditorium in the Jernigan Building by 5:30 p.m. to dress in your graduation attire and assemble for the processional line-up. The ceremony will start promptly at 6:30 p.m. ARRIVE ON TIME! Once the processional starts, late arrivals WILL NOT be permitted to march.
After Commencement Ceremony:
Awards may be picked up in the Student Services beginning Monday, May 10.
We are excited to have our students and their families attend in-person commencement. It is not just crossing the stage. It marks a big journey, a big accomplishment by our graduates despite the unusual circumstances faced by the pandemic.
Congratulations Classes of 2020 & 2021!