R-CCC SGA Leaders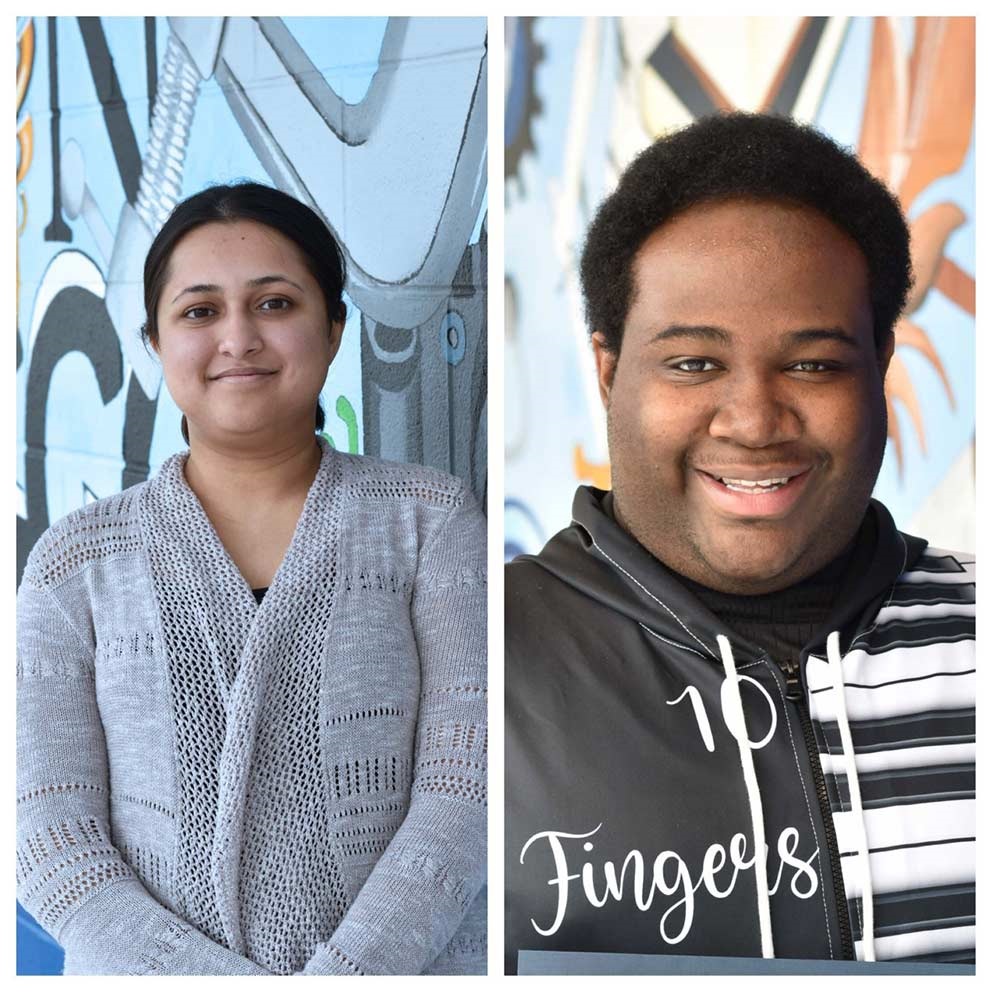 Roanoke-Chowan Community College's (R-CCC) Student Government Association (SGA) attended the Annual N4CSGA Spring Conference on March 26-27. Due to COVID 19 regulations, the conference was presented virtually. R-CCC SGA leaders who attended were Disha Juikar, president, Javon Williams, vice-president, Diamond Reynolds, secretary, Deshawn Mizzelle, parliamentarian, along with SGA advisor Shellie Saxby. This year's conference was themed "Breaking Glass Ceilings: Forward Thinking Pioneers." Students had the opportunity to attend seminars on leadership, being change agents and dismantling unhealthy relationships.
SGA President Juikar, stated, "I enjoyed attending the N4CSGA conference for many reasons. I learned many new things, was reassured about some of the beliefs that I had, and had an opportunity to de-stress from the monotony of daily life. Some of the notable break out rooms I attended were mental health and its impact on students and educators, green zone training, a veteran student panel, and serving on the public information committee. I believe that people should join SGA because they will learn leadership skills and have the opportunity to implement the changes they wish to see on their campus."
SGA Vice-President Williams stated, "The SGA conference was amazing! The conference taught me how important it was to always be a wonderful person in the midst of adversity. I learned that it is okay to sometimes be sorry, but not sorry for how I am feeling at times. I feel students should join SGA because you become the voice for your whole entire school. It creates an atmosphere for the students to share suggestions or ideas that can be beneficial for the student body and campus."
SGA Advisor Saxby shared, "This year's N4CSGA conference was outstanding. It was nice to see so many students from all 58 community colleges come together and engage in topics that are critical to today's students. Any student wanting to make a change on campus and become an advocate for their fellow students, I would encourage them to get involved in SGA."
Students interested in joining R-CCC SGA or other programs such as the R-CCC Ambassador Program should contact Saxby at rsaxby@roanokechowan.edu.