Mother and Son Start and Finish Nursing Program Together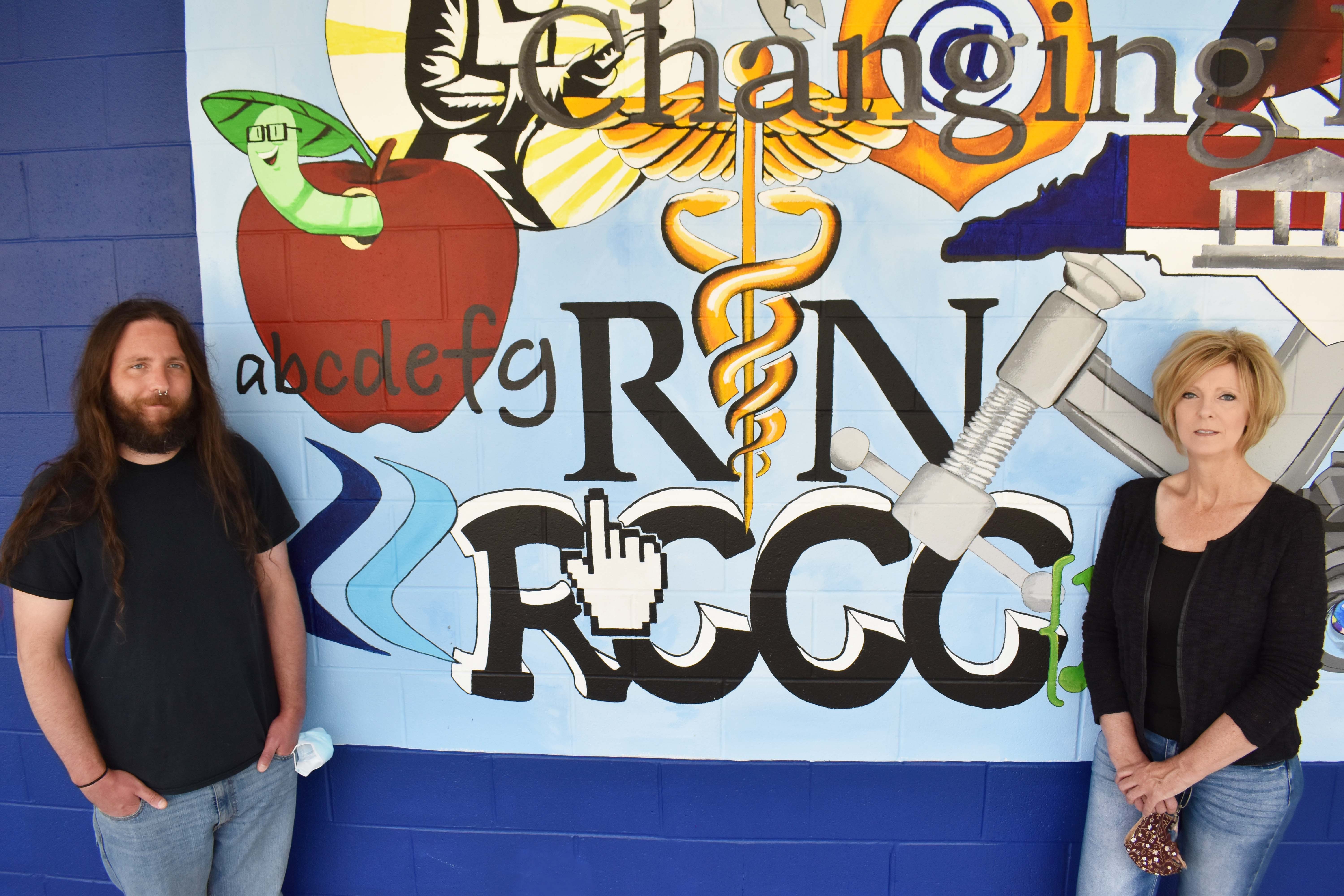 For Robin Williams and her son, Jared Riddick, a search for change and to make a difference in the lives of others inspired them to enroll in the Associate Degree Nursing (ADN) program at Roanoke-Chowan Community College (R-CCC). On Friday, May 7, they will graduate together more equipped to inspire and change the world.
Being enrolled in the ADN program together deepened their support for each other. "The experience of being enrolled with my son was great. We were able to support and help each other during the two years of class, clinical, and study sessions," shared Williams.
For Riddick, he learned more about his mom's hard work and dedication. When asked if he would enroll again with his mom, he shared, "I definitely would. I learned how dedicated my mother was to finish the program because she has wanted to go into the nursing field for many years and finally had the opportunity to do so."
Friday's graduation will be a great start to the Mother's Day weekend for Williams. It is an opportunity to share a unique bond with her son. "Over the past two years I have witnessed my son's determination and the sacrifices he has made to become a registered nurse. Accomplishing this lifelong goal and being able to share the experience with my son and classmates has been the most memorable experience for me," said Williams.
Graduation will also include a mother-daughter duo and two sets of twins.