Roanoke-Chowan Community College Open House and Job Fair July 22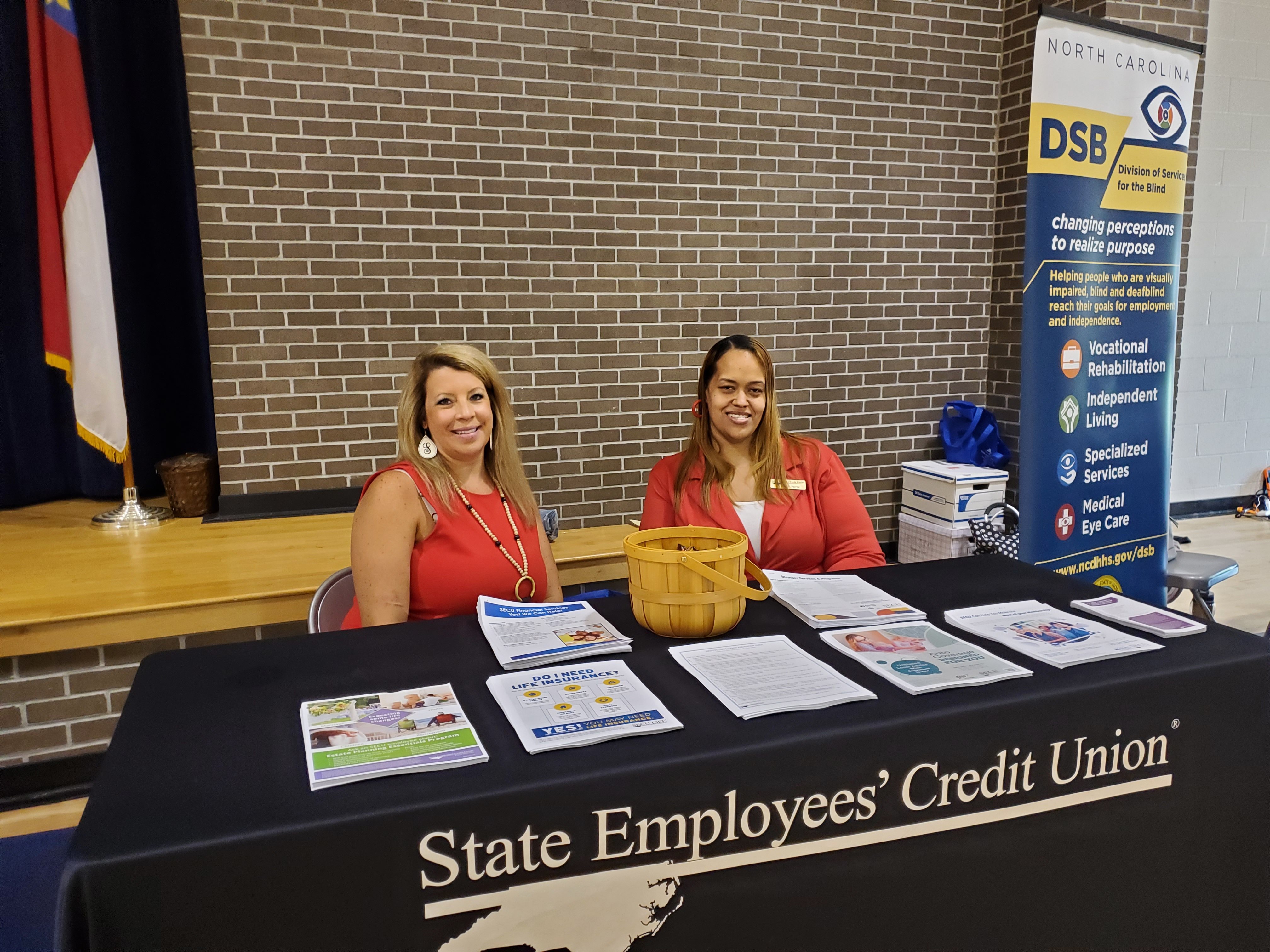 The multipurpose room at Roanoke-Chowan Community College was full of vendors offering resources and companies looking for employees as more than 200 students, vendors and community members participated in the Open House and Job Fair on Thursday, July 22.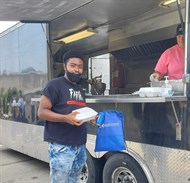 Free lunch and dinner for first arrivals was provided by Captain Bob's.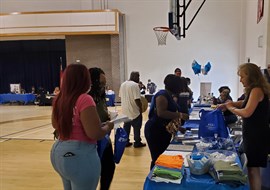 Students lined up to learn about free college tuition at the Open House.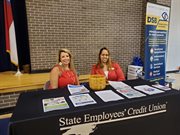 Local businesses participated in the job fair including the State Employees' Credit Union. Jeri Pierce (right), financial services manager at the credit union in Ahoskie, also serves as the chairperson of the Roanoke-Chowan Community College Board of Trustees. She is joined by Stephanie Conner (left), senior financial services officer at SECU in Murfreesboro.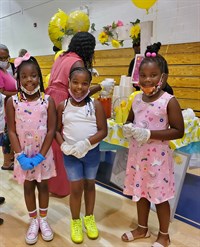 Some pretty 'future' students participated in the open house with their 'Kid'preneur' lemonade stand. They are Paris Caray, age 9, Ariel Cook, age 8, and Jarnia Mebane, age 7 years.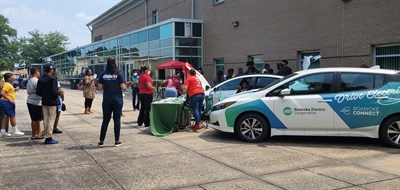 There was a lot of interest in the 'electric car' from Roanoke Electric Cooperative!
Hertord County NCWorks Career Center Assistant Manager, Tamara Cumbo, and the R-CCC Small Business Center's new Executive Director Derrick L. Armstead greeted local business and industry representatives.