Stevenson receives certification in 'Working Smart'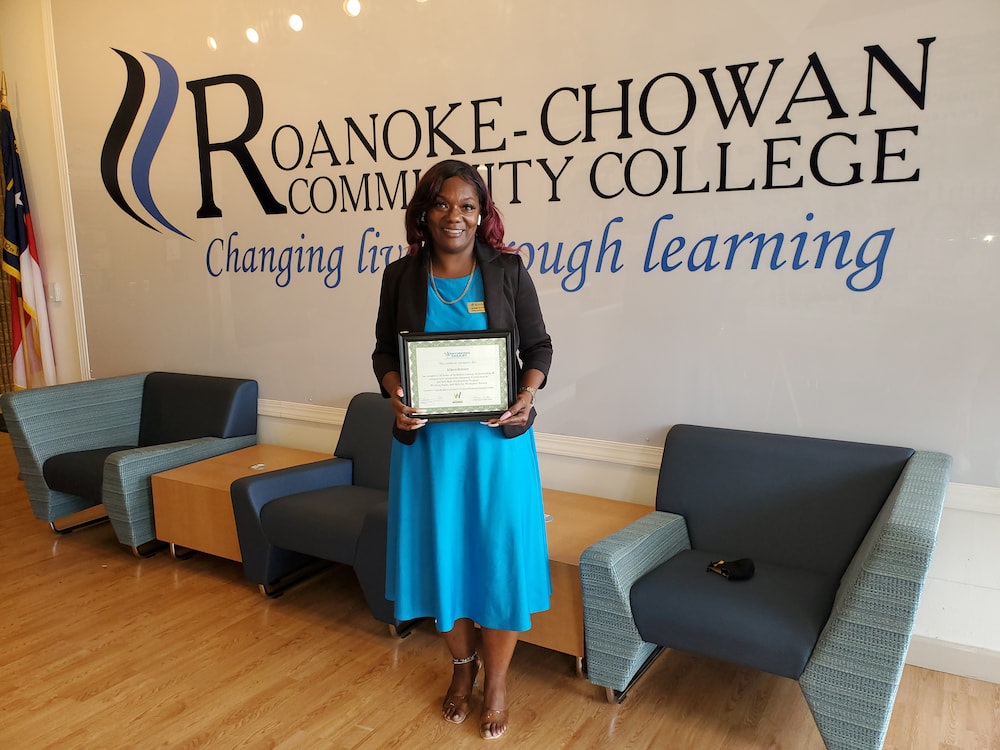 (AHOSKIE) Ja'queta Pugh-Stevenson, Coordinator of Human Resources Development and Career Readiness Certificate Program at Roanoke Chowan Community College has received instructor certification in the soft skills employment program called Working Smart.
"We are proud of Ms. Stevenson and her accomplishment in achieving this certification," states Wendy Vann, Vice President for External Affairs and Executive Director of the Foundation. "This certification will allow our college to offer the excellent soft skills employment program 'Working Smart' for the Roanoke-Chowan area."
"Employers are looking for people who not only have the technical skills and experience to do the job, but also bring the 'soft skills' that lead to success," according to Stevenson, who also serves as the NCWorks Hertford County Liaison.
"I look forward to offering the 'Working Smart' program to provide the tools to help employees keep a job, excel at your job, and be more productive," said the coordinator.
The 'Working Smart' training includes modules on self-awareness, self-management, work ethics, communication skills, and problem-solving skills. All classes are free of charge for job seekers or employees currently in the workplace.
Working Smart: Soft Skills for Workplace Success was developed by the Charlotte Mecklenburg Workforce Development Partnership. Certification requires 24 hours of facilitation training and demonstration of all competencies required for instruction.
For more information on Working Smart: Soft Skills for Workplace Success, contact Ja'queta Pugh-Stevenson at Roanoke-Chowan Community College at (252) 862-1235. jcpugh5089@roanokechowan.edu