Wellness Check at R-CCC Health Fair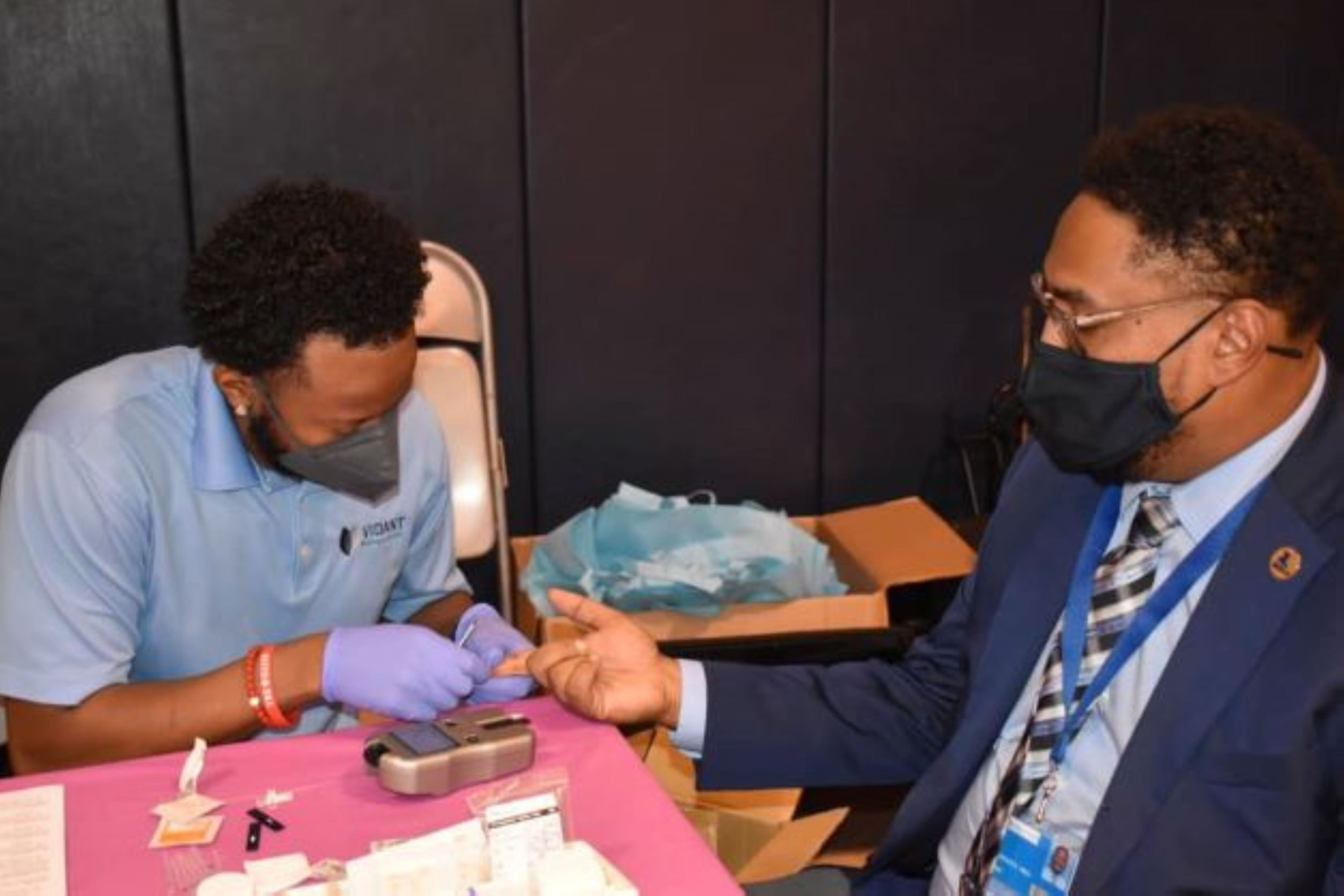 Roanoke-Chowan Community College Student Support Services and Student Government Association held their annual Health Fair & Cancer Awareness event co-hosted by Vidant Roanoke Chowan Hospital and Vidant Wellness Center. This year, participants could receive the COVID vaccine. Testing for blood pressure, cholesterol, and blood sugar was provided.
Vidant Wellness Center's Trey Tyner provides a wellness check for Clarence Hall, Director of Information Technology, for the college.