State Employees' Credit Union Foundation provides scholarships for R-CCC students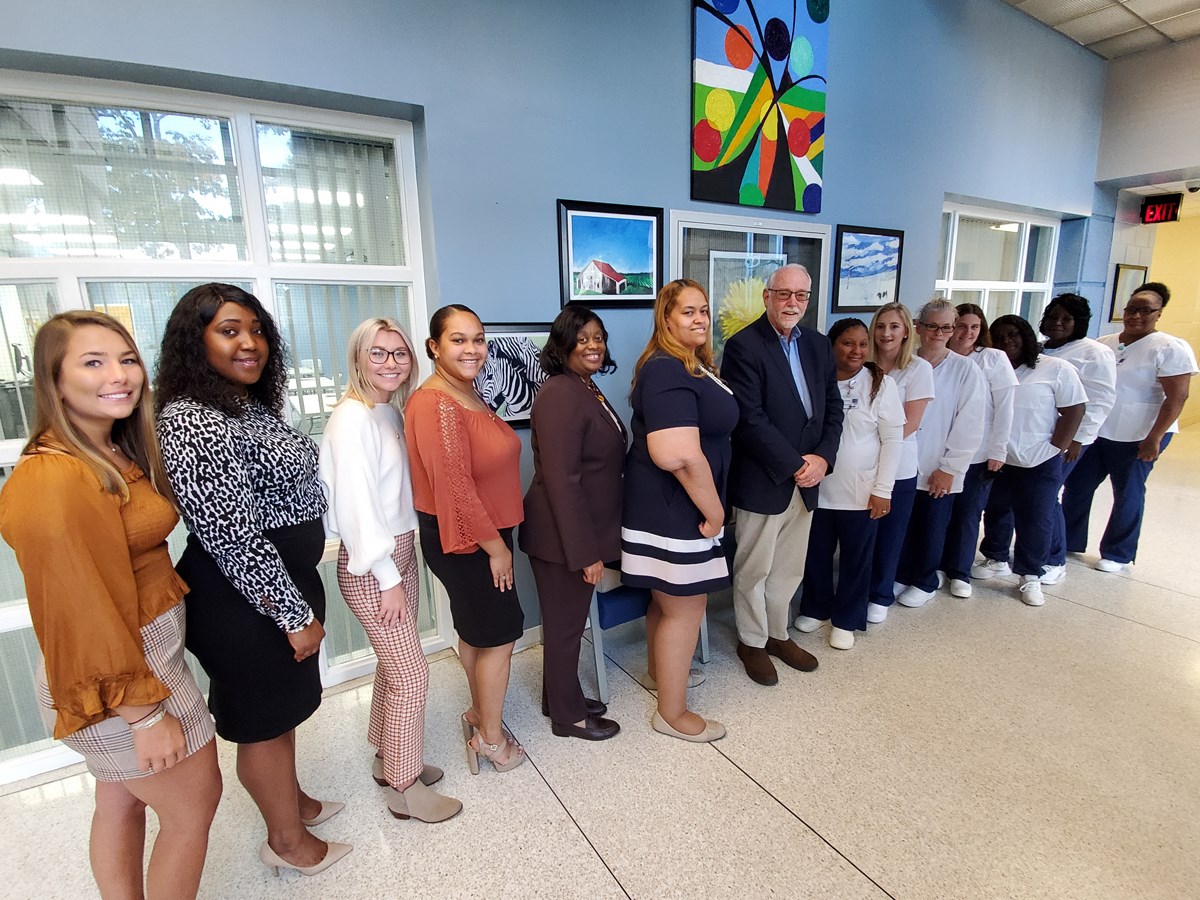 Ahoskie – Roanoke-Chowan Community College is approved as a participant in the State Employees' Credit Union (SECU) Foundation Bridge to Career Program that provides funding to colleges to award a cohort of outstanding students scholarships in approved programs of study. Local SECU executives visited the campus recently to join the President of the College in awarding the student scholarships and extend congratulations to the selected scholarship recipients. All of this year's recipients are in the Allied Health field of study.
"On behalf of Roanoke-Chowan Community College and our student recipients, I would like to thank State Employees' Credit Union Foundation for the Bridge to Career Program scholarship funds," said President Murray J. Williams. "We are especially appreciative of our local SECU executives, Mr. Eure and Ms. Pierce, for their support of our college students' success."
Left to Right are: Jessie Martin, Angel Rankins, Olivia Daly, Iyana Mason, Dr. Murray J. Williams, President of R-CCC, Ms. Jeri Pierce, Financial Services Manager, SECU, Mr. James Eure, Senior Vice President, SECU, Latorn Holloman, Kayley Minton, Mechelle Otton, Emily Hoggard, Quashemia Leary, Maritza Watson, and Kimmy Bunch. Not pictured are recipients Rodneisha Morings, Nateia Crumpton, Marcia Majett, Tomekia Smith.
Students must apply and be selected to receive these scholarships in varying amounts. The purpose of the SECU Foundation Bridge to Career Program is to help remove financial barriers for students seeking to obtain state-regulated or industry-recognized credentials through the Workforce Continuing Education Division of their local community college that lead to sustainable wage careers within their local communities.