R-CCC hosted business and industry partnership meeting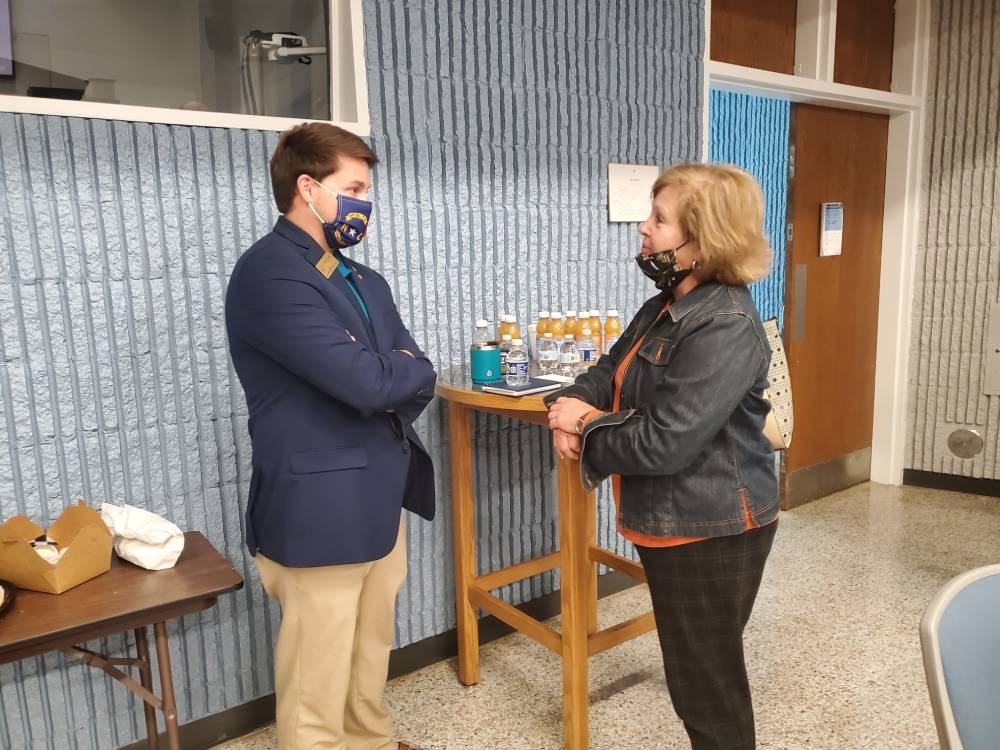 Ahoskie
– Local county and business leaders met at Roanoke-Chowan Community College on October 28th. Co-hosted by the Hertford County Economic Development Director Kelly Bowers, the meeting highlighted 'ApprenticeshipNC' and Customized Training Programs for business/industry. Speakers included Tony McKnight, apprenticeship consultant, and Lauren Dudley, Northeast Customized Training Regional Director for NC Community Colleges. Dr. Murray J. Williams, president of RCCC welcomed the participants which included county commissioners, legislator representative, and chambers of commerce directors. 35 leaders of local manufacturing companies and workforce development partners attended, with many expressing interest in apprenticeship and customized training programs.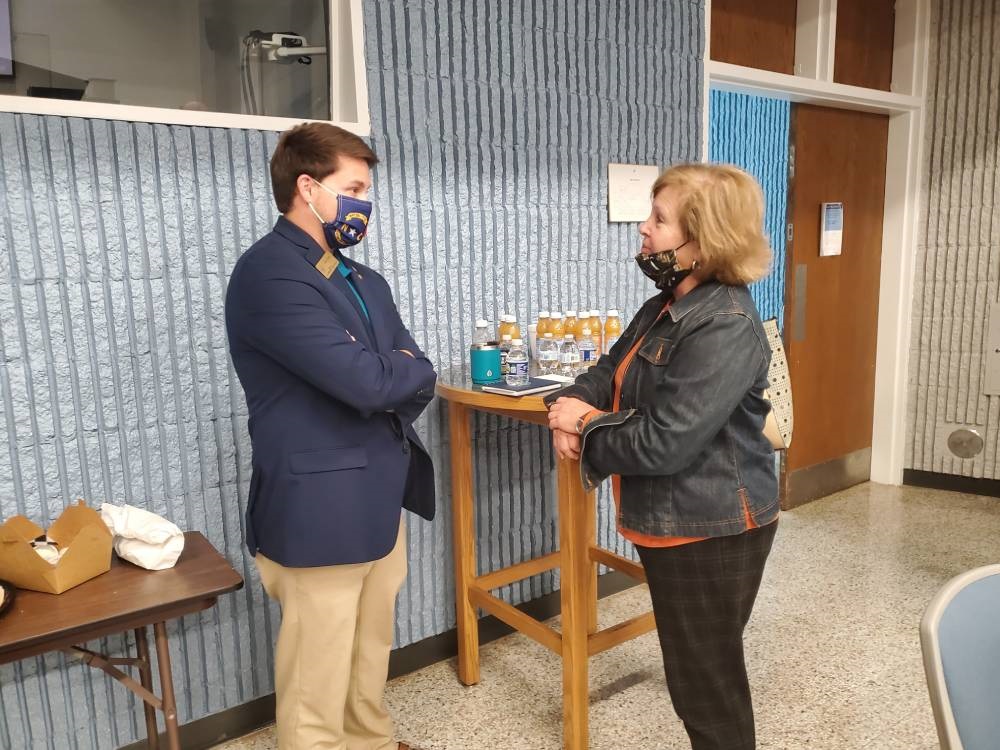 Attending the meeting are (Left to right) Trey Lewis representing U.S. Congressman Thom Tillis, and Amy Braswell, executive director of the Ahoskie Chamber of Commerce.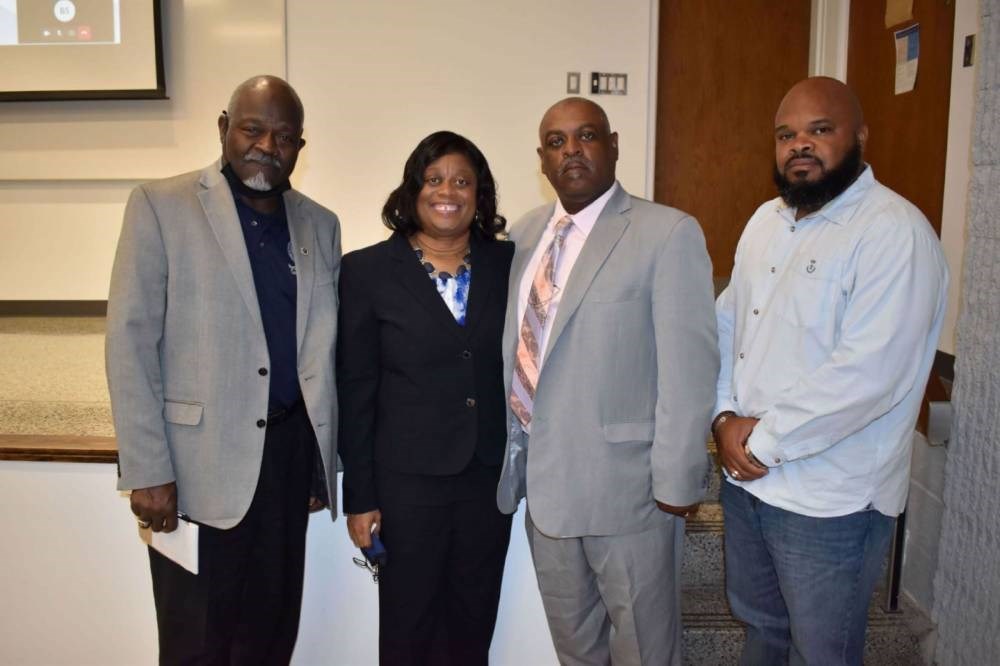 (Left to Right) Joining the president on campus are Hertford County Board of Commissioners John D. Horton, vice chairperson, Dr. Murray J. Williams, RCCC president, Ronald J. Gatling, chairperson, and Leroy Douglas II, commissioner.