R-CCC giving back to the community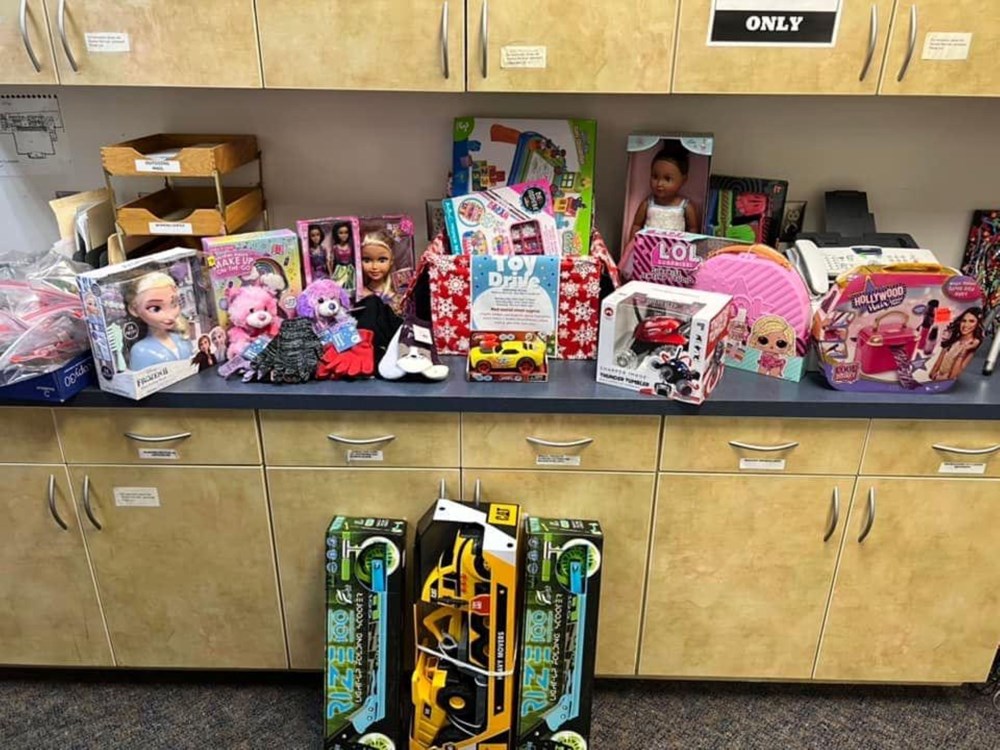 (AHOSKIE) Roanoke-Chowan Community College's Student Services team and the Student Government Association (SGA) have been busy this year giving back to the community.
At Thanksgiving, donations from college and early college students, faculty, and staff provided meals for 28 local families in need. Student Services team members delivered complete meal packages to homes in the community.
This Christmas holiday season, the annual 'Warm Christmas Blessings' campaign provides blankets, hats, gloves, scarves, and candy to senior citizens through the Ahoskie Housing Authority. A toy drive collected 41 toys for select children at Bearfield Primary School in Ahoskie.
"Our college has generously given back to the community for many years," states Rushelle Saxby, director of admissions and advising at R-CCC. "We are just happy to put a smile on the faces of our local children, families, and senior adults. A small gesture goes a long way!"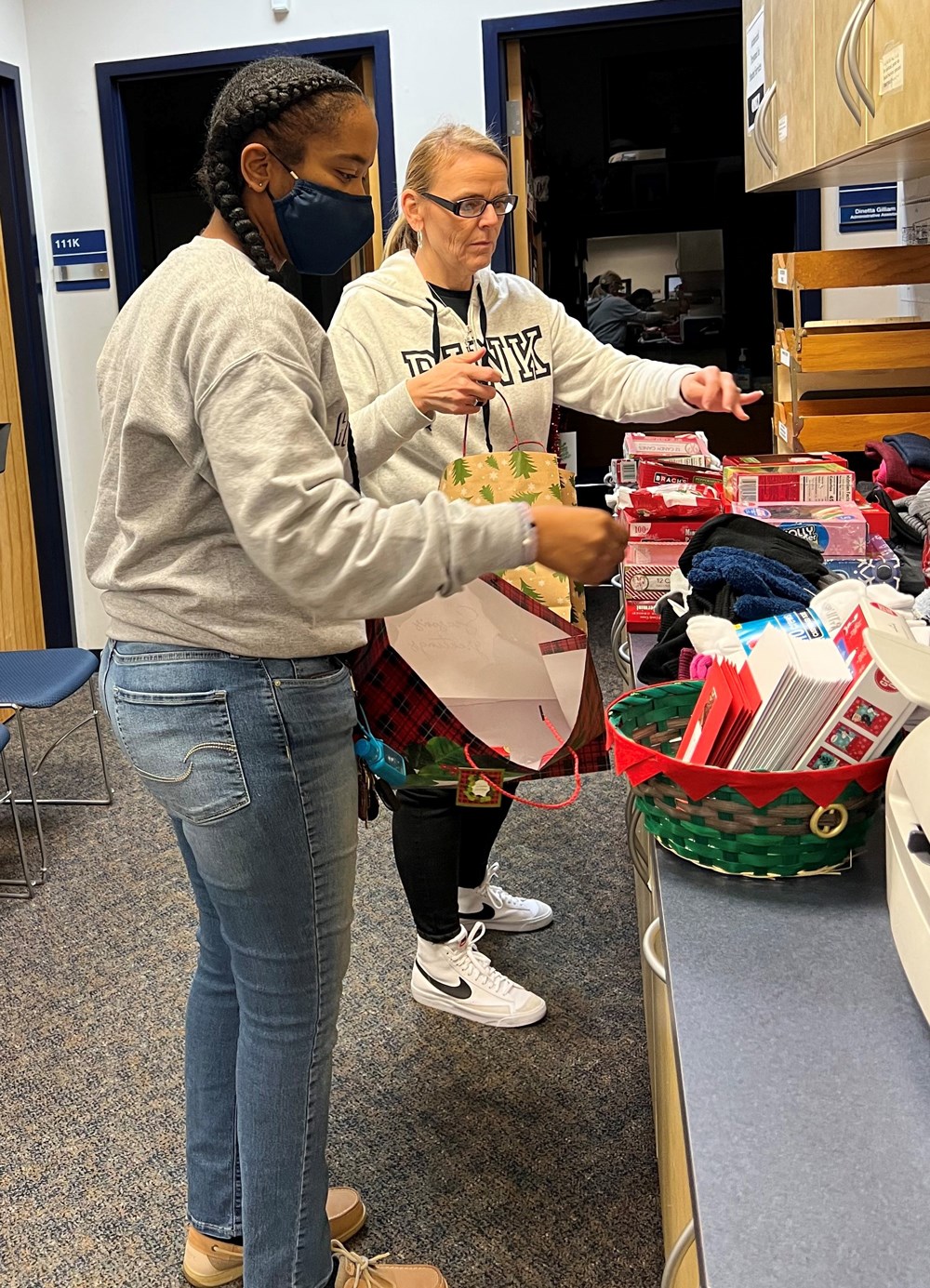 'Santa's Elves', Diamond Smith (left), Recruitment and Mentoring Specialist, and Rushelle Saxby, Director of Admissions and Advising in the Student Services Department at R-CCC prepare 'Warm Christmas Blessings' gift bags for local senior citizens during the holidays.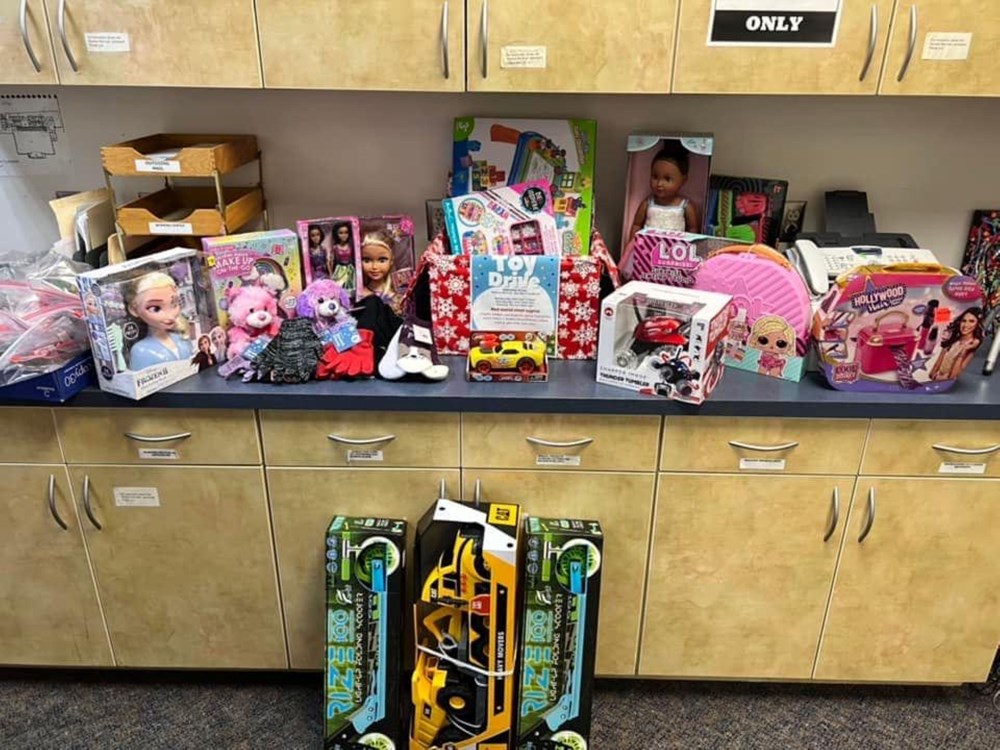 Toys collected in the toy drive are helping some children who attend Bearfield Primary School to have a merry Christmas this year.
Contact: Lisa Newsome, RCCC, 862-1277