Roanoke-Chowan Community College's welding class really 'works'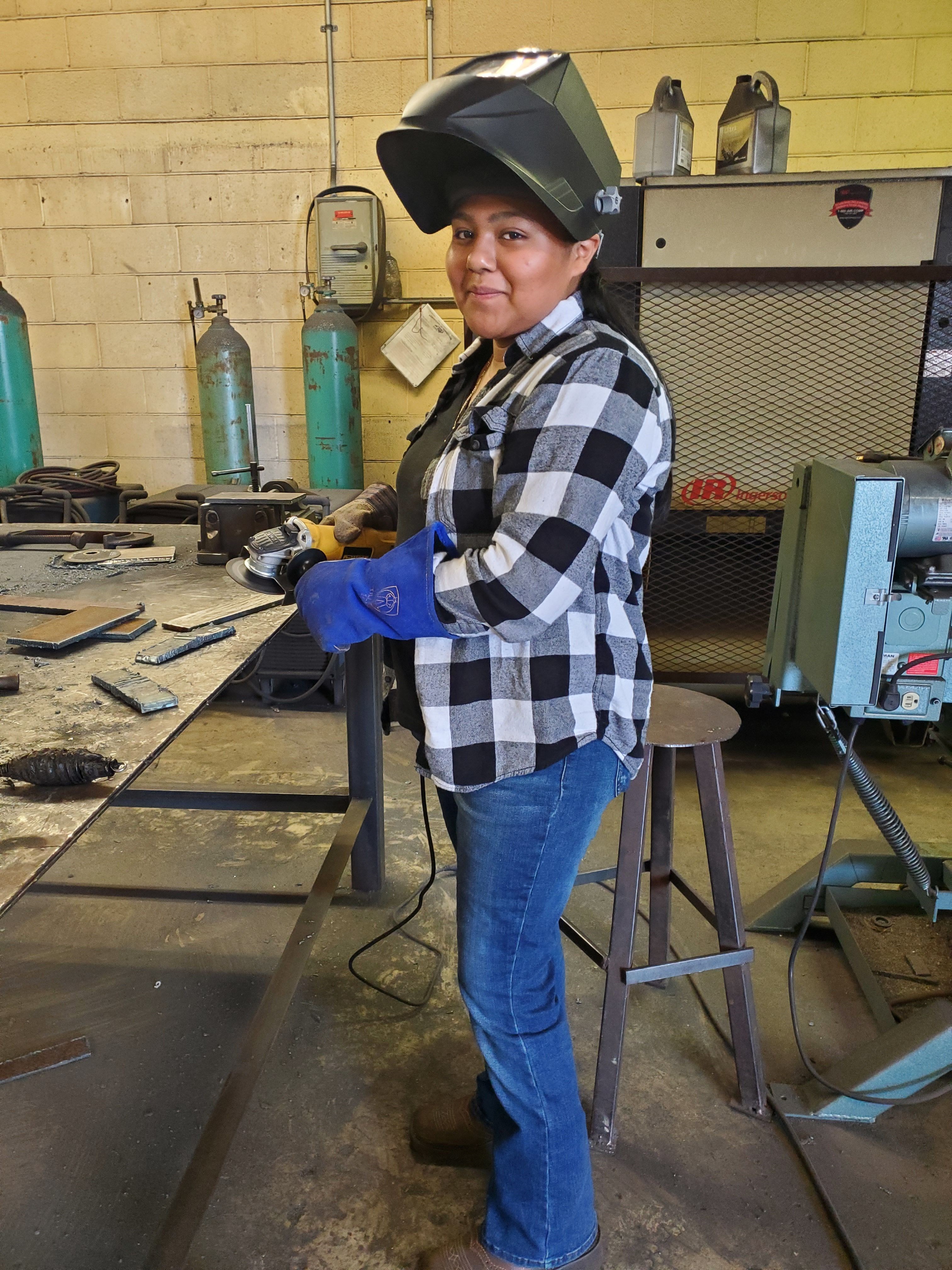 (AHOSKIE) How many of us can say 'an employer came to my school's campus and hired me to go to work immediately'? Most of us had to graduate first and then go find a job!
But ask the 'Weld to Work' students at Roanoke-Chowan Community College and they will tell you a different story. Local industries in need of welders work closely with community colleges to find qualified applicants. Recruiters will even go to the college and interview students for jobs that have competitive salaries, and often include sign-on incentives.
"The 'Weld to Work' program is an excellent opportunity for motivated students to earn a certificate that prepares them for immediate job positions," explains Stephanie Benson, Executive Vice President, Workforce Development & Institutional Effectiveness.
Roanoke-Chowan Community College offers 'Weld to Work' classes during the day and in the evening and weekends, making it easy to find a class time to meet students' schedules.
Alma Antonio is a welding student from Williamston who came to R-CCC for the 'Weld to Work' program.
"This class had the right hours for me, and I can complete the course in fewer weeks than at other colleges," says Antonio. "I can finish sooner and get to work faster."
She is one of the students in this summer session who is hoping for a job at the end of the class.
"We have a lot of local industries who contact us about our graduates," states Zachary Vinson, class instructor. "They are looking for qualified graduates with welding certification who are well trained and will be reliable employees."
The basic welding processes class introduces basic welding and cutting. Upon completion, students should be able to set up welding and oxy-fuel equipment and perform welding, brazing, and soldering processes.
"They are prepared to take the welding test and earn advanced certification," says Vinson. "Employers will provide on-the-job training when our students get to work."
Employers such as Newport News Shipbuilding, with thousands of employees, will hire welders right out of Roanoke-Chowan Community College and train them on the job for their specific welding positions, according to Vinson.
Many of the 'Weld to Work' students at R-CCC qualify for full scholarships to cover the cost of the training.
For more information, or to register for welding, or other continuing education courses, call the Office of Continuing Education at 252-862-1307. Visit www.roanokechowan.edu for summer and fall schedules.
Roanoke-Chowan Community College – Where Community and Careers Connect
#DiscoverRCCC