Roanoke-Chowan Community College Receives $8,000.00 Grant from the Dollar General Literacy Foundation to Support Adult Literacy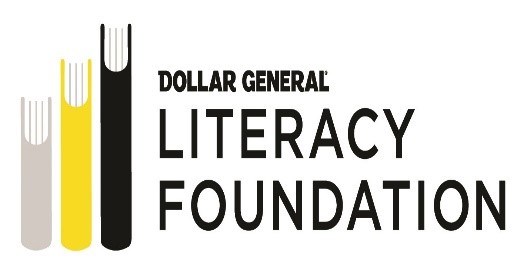 Ahoskie, NC - July 5, 2022 - The Dollar General Literacy Foundation recently awarded Roanoke-Chowan Community College an $8,000.00 grant to support adult literacy. This local grant is part of the Dollar General Literacy Foundation's recent award of $10.5 million donation to support summer, family, and adult literacy programs, representing the organization's largest one-day grant donation in its 29-year history.
"Our faculty and staff are well-equipped to offer the best educational experience possible for our students. We are ready to impact the community, continue to change lives, and show students every possibility for the brightest future," said Dr. Murray J. Williams, R-CCC President.
Literacy programs prepare, encourage, and empower adult learners to continue their post-secondary education, participate in society and the workforce, as well as reach their full potential as parents, community members, and employees, according to the president.
"For nearly 30 years, the Dollar General Literacy Foundation has been proud to invest in literacy and education programs in our hometown communities," said Denine Torr, executive director of the Dollar General Literacy Foundation.
Torr further states that "The recent and significant shifts in the educational landscape have made the Foundation's mission more critically important. As we work to create access to high-quality instruction for all individuals, we share our gratitude for the educators who are working to uplift and empower others. We hope these funds will have a meaningful impact on students and teachers across the country and look forward to seeing the positive impact they have on learners."
The Dollar General Literacy Foundation supports organizations that increase access to educational programming, stimulate and enable innovation in the delivery of educational instruction and inspire a love of reading. Each year, the Dollar General Literacy Foundation awards funds to nonprofit organizations, schools, and libraries within a 15-mile radius of a Dollar General store or distribution center to support adult, family, summer, and youth literacy programs. The Foundation also offers a student referral program for individuals interested in learning how to read, speak English, or prepare for the high school equivalency exam. Referrals to a local organization that provides free literacy services are available online or through referral cards found in the Learn to Read brochures that are available at the cash register of every Dollar General store.
About Roanoke-Chowan Community College
Roanoke-Chowan Community College, a member of the North Carolina Community College System and located in Hertford County, is a public, two-year institution of higher education offering associate degrees, diplomas, certificates, college and career readiness, and customized business and industry training in a variety of delivery modes promoting public service, transfer, and workforce development for a diverse student body, leading them to contribute to the vitality of an increasingly global community.
About the Dollar General Literacy Foundation
The Dollar General Literacy Foundation is proud to support initiatives that help others improve their lives through literacy and education. Since 1993, the Foundation has awarded more than $216 million in grants, helping more than 15.4 million individuals take their first steps toward literacy, a general education diploma or English proficiency. Cal Turner, Jr. founded the Dollar General Literacy Foundation to honor his grandfather and Dollar General's co-founder, J.L. Turner, who was functionally illiterate having dropped out of school in the third grade to support his family. The Foundation aims to provide support to schools, libraries and nonprofit organizations that seek to improve adult, summer, youth and family literacy initiatives. To learn more about the Dollar General Literacy Foundation, visit www.dgliteracy.org.