Stevenson Presents at National Conference for R-CCC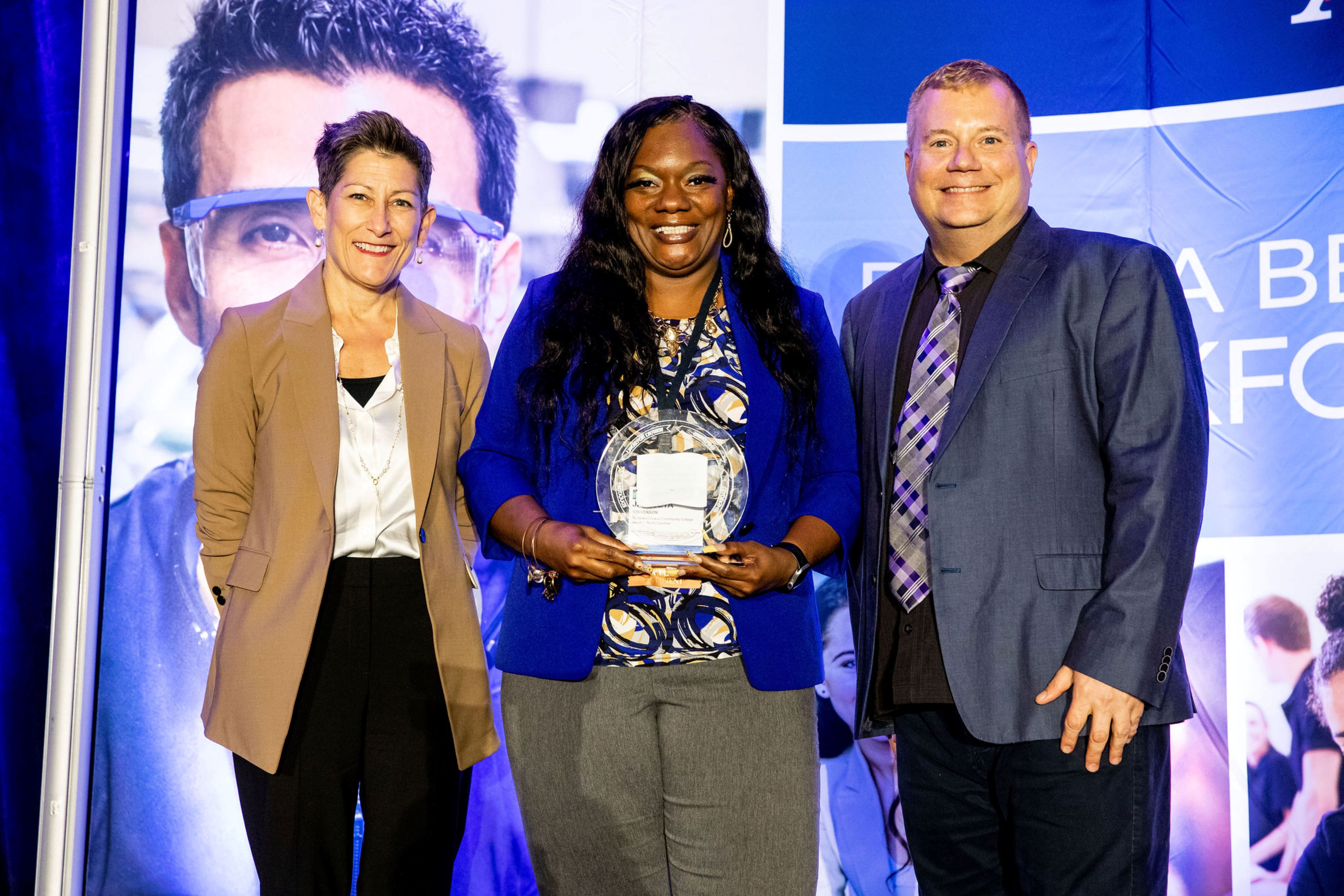 (AHOSKIE)
Ja'queta Stevenson, Coordinator of Human Resources Development at Roanoke Chowan Community College, presented at the recent ACT Workforce Summit, one of the largest annual gatherings of professionals in the work-ready skills development area.
ACT is a nonprofit organization dedicated to helping people achieve education and workplace success. The annual conference was held in New Orleans, Louisiana and Stevenson was the only representative of the state of North Carolina.
"We are proud to send a representative to this important conference," states Stephanie Benson, Executive Vice President, Workforce Development & Institutional Effectiveness. "Ms. Stevenson not only presented at the conference, but she also accepted the 'Maintaining Work Ready Community' status awards for three of our surrounding partner counties."
R-CCC is already designated as a 'Work Ready Community' by ACT. At the conference, Stevenson accepted the awards for Chowan, Martin, and Northampton Counties.
"I was pleased to participate as a selective member of an ACT Focus Group with several senior leaders from Act," states Stevenson. "I was also interviewed by ACT staff about our college's National Career Readiness Testing 'best practices' that will be showcased on their website for up to five years."
R-CCC has been selected to be a pilot site for a new ACT initiative involving career services.
The conference was attended by over 400 participants representing secondary institutions including community colleges. Stevenson delivered a presentation entitled 'Outreach & Recruitment Strategies – Bridge Building'.
Her presentation included customer service strategies and ways to incorporate the ACT® WorkKeys® National Career Readiness Certificate® (NCRC®), across employers, colleges, and communities.
R-CCC hosts business and industry meetings on campus for employers to discuss how the college can partner to assist them. The college offers the
ACT® WorkKeys® National Career Readiness Certificate®
for employers to assist to identify employee work skills.
For more information on NCRC or other work skill programs, contact Ja'queta Stevenson at Roanoke-Chowan Community College at (252) 862-1235.
jcpugh5089@roanokechowan.edu
or visit
www.roanokechowan.edu
.
R-CCC Where Community and Careers Connect #DiscoverRCCC