New center for technology and innovation at R-CCC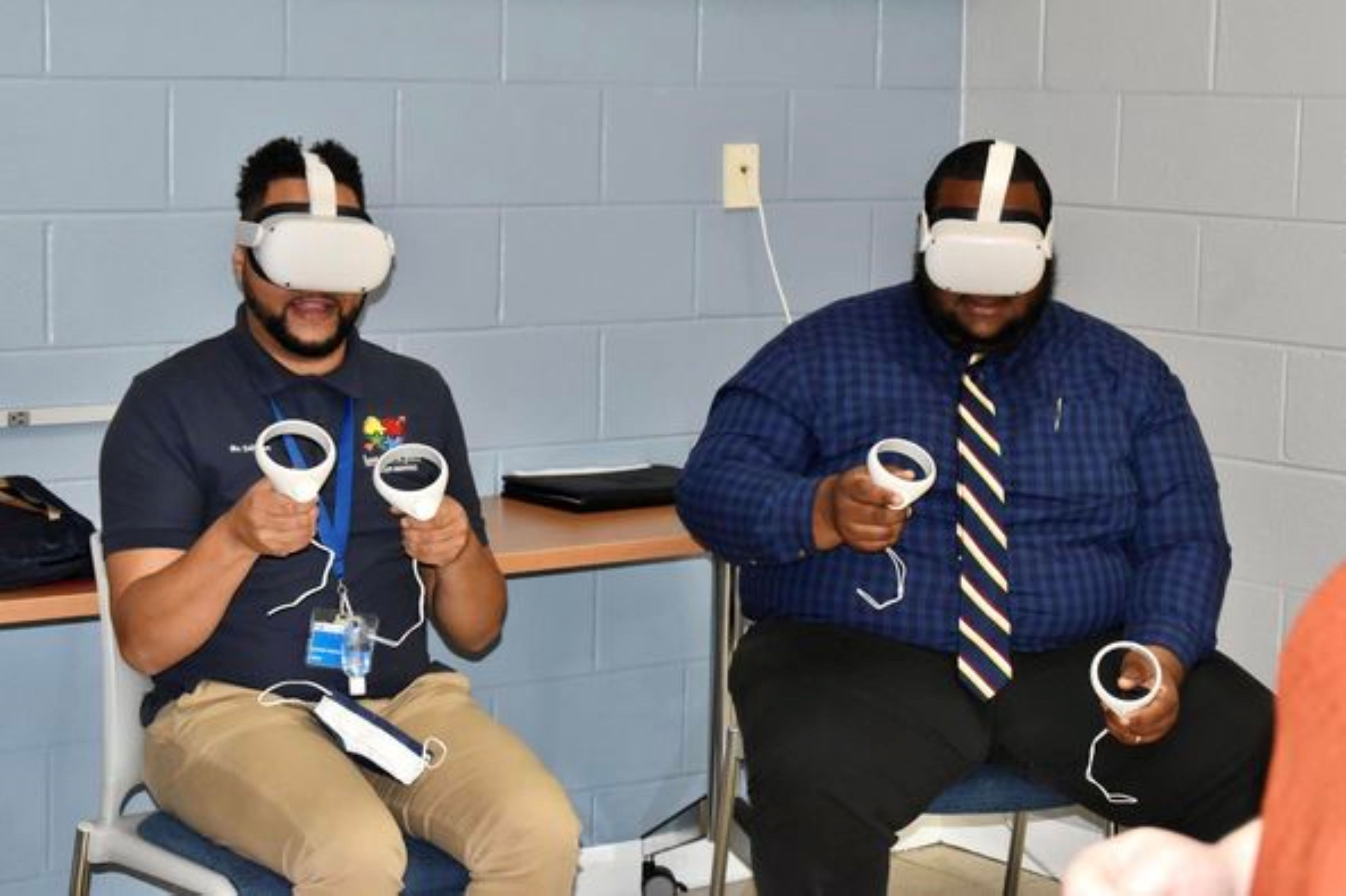 (
AHOSKIE
) Roanoke-Chowan Community College has announced the opening of a new Center for Technology and Innovation (CTI) located in Jernigan Building at the college.
"We are pleased to support the Center for Technology and Innovation at our college," states Dr. Jami Woods, Vice President of Instruction and Student Services. "The center will allow our faculty to create recordings and live presentations for students. This new technology will assist to address student absenteeism and is a great addition to our Learning Resources Center offerings."
Phase 1 of the new center is now complete with a new virtual reality (VR) classroom and a lightboard room for faculty to create presentations.
The center brings 'cutting edge technology' to address the 21st century learner with a universal design in mind, according to Director of Library Services Carol Anne Hankinson, who spearheaded the center in partnership with the distance learning office at the college.
"Phase II will consist of a professional video recording area and equipment, including sound equipment and a designated sound-proof area for podcasting," explains Hankinson.
Partnering with the new Distance Learning Director Janelle Cleaves, the Learning Resources team will facilitate, maintain, and prepare for Phase II of the new center.
For more information about the R-CCC Library and resources, contact Carol Anne Hankinson, director of library services at cahankinson@roanokechowan.edu or call the R-CCC library at 252-862-1240.
R-CCC Where Community and Careers Connect #DiscoverRCCC