New faculty members join R-CCC this fall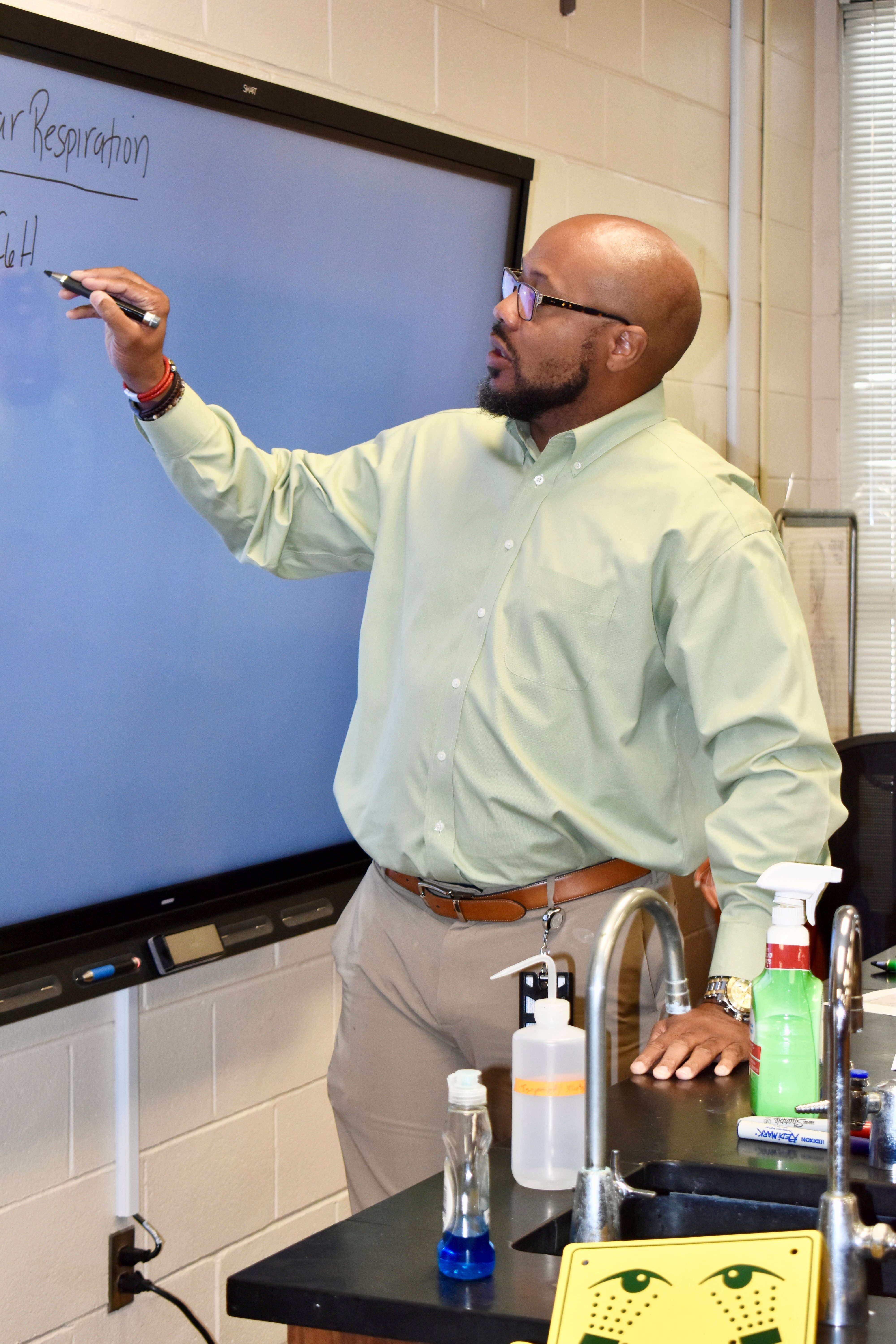 (AHOSKIE) Roanoke-Chowan Community College announced the addition of three new faculty members in the areas of math, biology, and industrial technology.
William Nelson, industrial and mechatronics program coordinator, Curtis Williams, biology instructor, and Victoria Vacca, math instructor, are new to the faculty this semester.
"We are pleased to welcome these new instructors to our faculty," states Dr. Jami Woods, Vice President of Instruction & Student Services. "They each have impressive credentials, and their experience will be beneficial for our students."
Nelson has 28 years of experience in industry, electronics, hydraulics, and mechanical operation. Serving as an adjunct instructor at R-CCC, he earned a bachelor's degree is science, industrial technology, East Carolina University. He previously served as a supervisor at Penco, Weyerhaeuser, and as a manager at Enviva.
"I'm excited to join the faculty at R-CCC and to coordinate the industrial and mechatronics programs for the college," states Nelson. "We are working in partnership with local business and industry to address local needs and to teach students the skills they need to enter the workforce."
Williams, from Chesapeake, Virginia, is a biology instructor with a bachelor's degree in biology education from Bethune Cookman University; master's degree in science, biological science, Clemson University; and an education specialist degree (Ed.S) in educational leadership from Virginia Tech. He has previous experience as biology instructor at Bryant and Stratton College, Fortis College, and as a high school biology teacher.
"I have always been fascinated by science," says Williams. "Biology is my favorite to learn new things about life. I teach in the 'real world' aspect and use real-life objects and scenarios to help bring the understanding of biological concepts together."
Vacca, a math instructor, from Camden, NC, earned a bachelor's degree and master's degree in science in math from Elizabeth City State University. She previously served as an adjunct instructor at College of the Albemarle.
"Math has always been my passion and I want to inspire young adult minds to see the beauty of mathematics," states Vacca. "I also attended a community college which is where I learned that I wanted to be a math teacher at the community college level. When I was younger, I used to tell my parents that I wished I could do math all day long. And now I get to!"
For more information about associate degrees at R-CCC, call 252.862.1200 or visit www.roanokechowan.edu .

R-CCC Where Community and Careers Connect #DiscoverRCCC