R-CCC Trustee Spotlight – Betty Anthony Pugh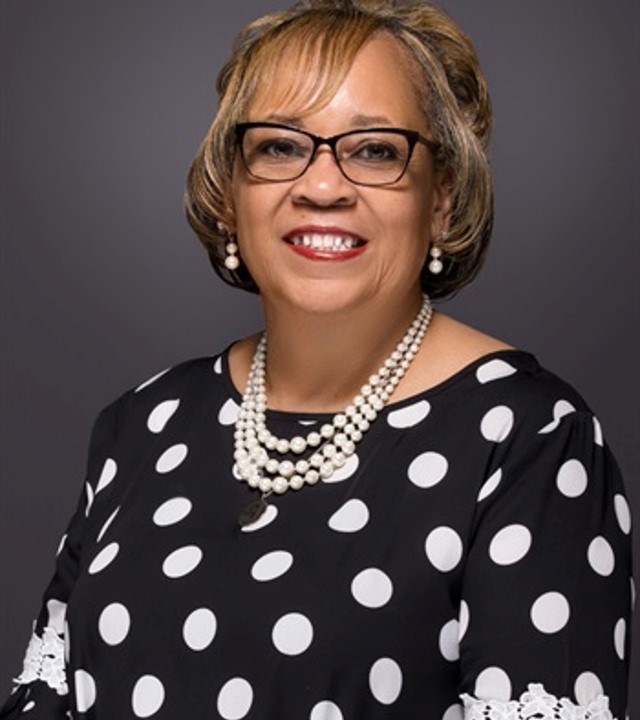 (Second in a series of columns about the college trustees)
When Betty Pugh was appointed to the R-CCC Board of Trustees, it was a perfect fit because she is one lady who believes in education!
She has served as a leader in local public education, first as a kindergarten teacher, and then serving as the initial licensed teacher coordinator and recruiter for Hertford County Public Schools for five years. She was also the Executive Director of Human Resources for Hertford County Public schools for five years.
"I knew from the time I was small that I wanted to be a teacher," says Trustee Pugh, who lives in Cofield. "I believe in preparing students for the future and it's the only career I wanted to pursue."
As a recruiter of teachers for the public schools, she would tell new recruits that in Hertford County, we may be a small size, but we are big in opportunities. She would also tell them about the community college where students can pursue a higher degree after high school.
After graduating from Ahoskie High School, she was a graduate of the first ever class in the early childhood program at R-CCC (taught by Ms. Essie Davis). Pugh then went on to receive a bachelor's degree in early childhood education and a master's degree in education administration at Elizabeth City State University.
As a kindergarten teacher, she created unique activities for learning. When her students said they wanted to be 'celebrities' one day, Ms. Pugh arranged for limousines from a local funeral home to take her students out to eat at a local restaurant in style. The student 'celebrities for a day' dressed up for the occasion and rode in limos down the main street of Ahoskie waving to the people (a lot of their parents) along the street.
When a child wanted the whole class to come to a birthday party at his house, Ms. Pugh arranged to take them all to participate in the celebration.
"It was all about making that child feel special and making sure that all the children received the same opportunities," says Pugh. "I have a lot of children, past students, now adults, who still
remember this when they see me around the community. I tell young teachers, it's not about the money, but good teachers are 'called' and will do what is good for the children they teach."
Still influencing young people today, Pugh's son, Hermea Pugh, Jr. is a teacher at Hertford County High School. Her daughter, Alexis, is a local attorney. She has four grandchildren including a grandson in the Early College Program at R-CCC. Her brother is William Anthony, a local professional photographer and she has other family members living in the area.
"We are a close family always getting together for meals and supporting one another," says the retired educator.
"I enjoy serving on the board of trustees because it gives me a chance to 'give back', she remarks. "It is a pleasure to work with such a congenial and involved group of trustees who believe in our college. We are pleased with the increased enrollment and agree the college is headed in the right direction."
For her contributions to education, Pugh is the recipient of the Order of the Longleaf Pine Award presented by NC Governor Beverly Perdue in 2012. This award is given to people who have made significant contributions to the state and their communities through exemplary service and exceptional accomplishments.
Her involvement in the community includes her church Philippi Baptist Church in Cofield and she is a member of the Ahoskie Alumnae Chapter of Delta Sigma Theta Sorority. She participates in many events at the college saying, 'If I'm asked to do something, I will do it if I can'.
"Children and the students we teach are our future," concludes Pugh. "We must trust and believe good things will happen and you never know until you 'ask'. R-CCC is an awesome start for any student. Attending community college is a great way to find the path you should be on and a great start to achieve your mission in life."
Members of the Roanoke-Chowan Community College Board of Trustees are appointed to the board by the Governor of North Carolina, the Hertford County Board of County Commissioners and Hertford County Board of Education