Roanoke-Chowan Community College Foundation receives $3,200 scholarship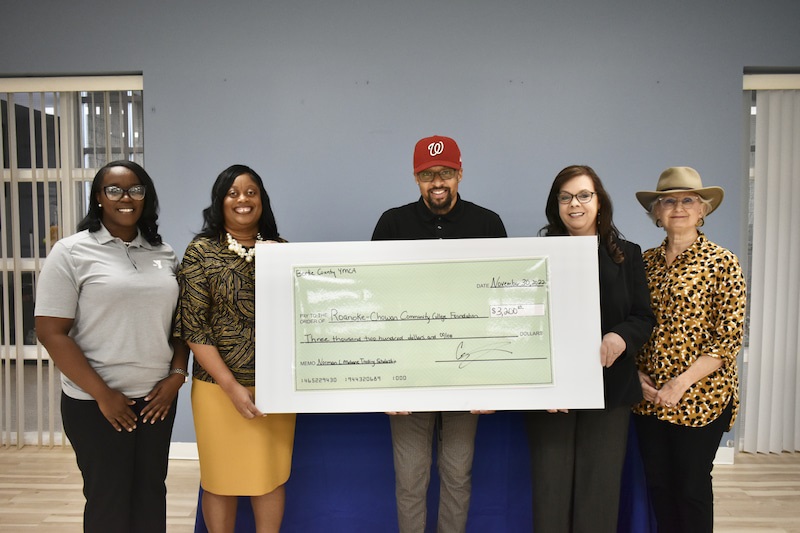 (AHOSKIE) The Roanoke-Chowan Community College Foundation recently accepted the Norman L. Mebane Trucking Scholarship. In partnership with the Bertie County YMCA, this scholarship will provide one student with the opportunity to enroll in our CDL Class A Driver Training Program at no cost. Eligible students must reside in Bertie County.
"We would like to extend our deepest gratitude to Mr. Norman L. Mebane and his scholarship committee for the gift to our foundation," states Stephanie Benson, Executive Director of R-CCC Foundation. "We also extend a special thank you to Mr. Casey Owens, Executive Director of the Bertie County YMCA, and Ms. Nicole Outlaw, Board Member of the Bertie County YMCA for your partnership in service to Roanoke-Chowan Community College."
Eligible students may apply to receive the Norman L. Mebane Trucking Scholarship and recipients will be announced at a later date.
To increase funding for both academic and community programs, Roanoke-Chowan Technical Institute created an independent foundation in 1975. Led by Robert H. Jernigan, Jr. and H.C. Freeland, the Roanoke-Chowan Technical Institute Foundation began raising money to be used for student scholarships. In 1990, the foundation was renamed in conjunction with the name change of the College. Today, the foundation continues to offer scholarships for students and funding for special projects requested by the College.
For more information about this scholarship, please contact Mrs. Stephanie Benson, Executive Vice President for Institutional Effectiveness and Executive Director of the R-CCC Foundation at (252) 862-1255. Please visit www.roanokechowan.edu for more information about R-CCC.