R-CCC Trustee Spotlight – Dr. Mary Ruffin-Harrell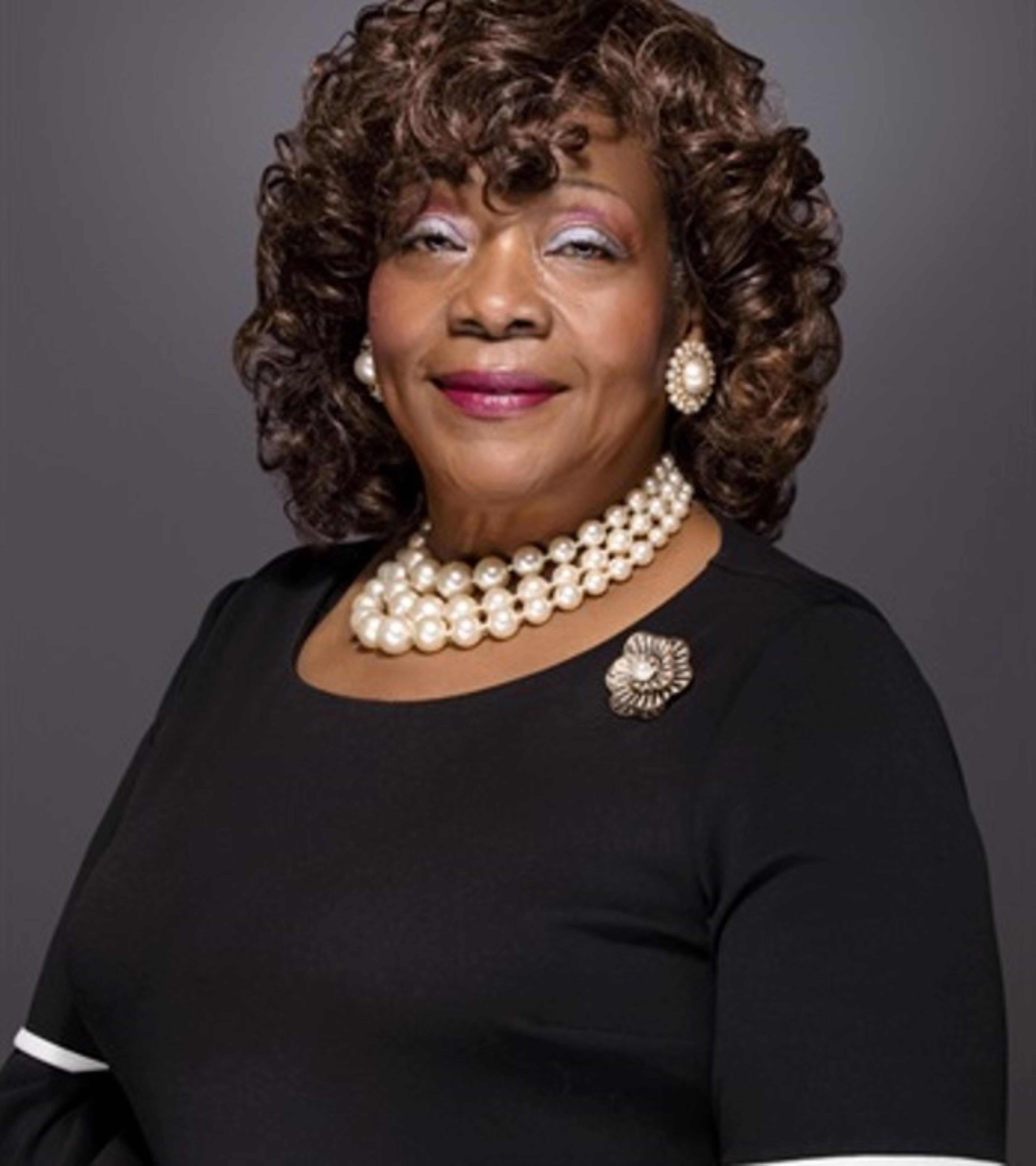 Media Contact
Lisa Newsome
252.862.2277
R-CCC Trustee Spotlight – Dr. Mary Ruffin-Harrell

(Fourth in a series of columns about the college trustees)

Dr. Mary Ruffin-Harrell's love for education began at an early age. As the second eldest in a family of ten children, she loved to 'play school' with her younger siblings with her as the teacher.
Who knew it would lead to a lifetime of elementary teaching and school administration inspiring students as an advocate for education?
"My mother instilled religious beliefs in all of us, but my father was the one who encouraged me to go to college and pursue a career in education," states the retired educator. "He only had a 7th grade education, but he wanted better for his children. He taught by example how important it is to work hard, to be honest, dedicated and be true to your word."
Dr. Ruffin-Harrell pursued her educational goals by first attending Elizabeth City State University and receiving a B.S. Degree in Intermediate Education. She furthered her studies by attending East Carolina University where she received a Master's Degree in Elementary Education in 1988. In 1993 she returned to East Carolina University and attained certification in Educational Administration and Supervision. After her retirement she finalized her educational quests by receiving a Doctoral Degree in Ministry.
"I spent 17 years in the classroom teaching elementary and middle school students. Two of those years in Suffolk, Virginia and fifteen years in Hertford County at C.S. Brown Elementary School in Winton, N.C. I believe students need a good basic education. Young people need to learn reading, writing, and math skills early."
As a classroom teacher, she served as the Teacher of the Year for two consecutive years for C.S. Brown, and received several other awards of recognition for her service to the school and her community.
In 1995, Northampton County Schools recruited her as a school administrator. She began her tenure in school administration at Conway Middle School as an assistant principal, and later transferred to Willis Hare Elementary School. After serving as an assistant principal for a few years, she was named principal at Jackson-Eastside Elementary School. While at Jackson
Eastside, she was selected as The Principal of the Year for Northampton Schools for 2004-2005. She later led the opening of the new Central Elementary School in Jackson, a merger of the former Jackson-Eastside and Seaboard-Coates Elementary in 2006.
After completing 33 years in education as a teacher and an administrator, Dr. Ruffin-Harrell retired in 2010. She then returned back to Northampton County in 2011 on the Central Office level as a mentor for new teachers. She proudly boasts of her 40 years in education. "It was a rewarding experience, but I'm certainly enjoying my life of leisure now."
It was Hertford County Board of Education that appointed Dr. Ruffin-Harrell as a Trustee of Roanoke-Chowan Community College in 2012.
"R-CCC is the perfect place for students to get started in their educational careers," she says. "They can either earn an associate degree and go on to higher education or pursue job training. A four-year degree is not for everyone. You can be just as successful in life with certification in areas such as plumbing, truck driving, or an occupation in healthcare."
As a trustee, she serves on the personnel committee and participated in the search for a new president to recruit Dr. Murray J. Williams to the Roanoke-Chowan area.
"I am elated at our choice in president, and I knew that she would be the best fit for our college," states the trustee. "She is moving our college forward in so many areas. I admire her because she is a woman who is allowing God to guide her inspirational presidency."
Dr. Ruffin-Harrell is the mother of one daughter, Teneisha Nicole, three granddaughters, Jabria, Jaelin, and Jenesis; and one great grandson, named Kash.
She is a member of First Baptist Church in Murfreesboro where she serves as one of the associate ministers. She is the long-term chair of the Pastor's Aide Ministry, and a member of the Women's Ministry. She is a past president of the Ahoskie Alumnae Chapter of Delta Sigma Theta and now serves as their Chaplain; and the President of Deltas of the Roanoke-Chowan Area, Inc. (DRCA) with headquarters located in Ahoskie.
Other memberships include the HC Branch of the NAACP; the Improved Benevolent Protective Order of Elks of the World, and over 20 years of service to the C.S. Brown Cultural Arts Center and Museum in Winton, where she serves as the Executive Director.
Not just a voice for community support and organization, she also uses her singing voice to perform with the Gospel Ensemble, a group she founded 33 years ago. In addition to singing she enjoys preaching, traveling, writing, and organizing special programs and events.
"I believe in using my voice as an advocate for education in that it opens the door to economic growth," she emphasizes. "Other people saw in me what I could not see myself and I am grateful for the ones who inspired me to achieve higher levels of education and certification. I am proud that we are doing the same for the students at Roanoke-Chowan Community College."
"The Board of Trustees makes a difference for me and the institution," concludes the trustee. "I am either a friend or a relative of just about all the trustees on our board. We all work together and have a passion for seeing our college move forward."
Members of the Roanoke-Chowan Community College Board of Trustees are appointed to the board by the Governor of North Carolina, the Hertford County Board of County Commissioners and Hertford County Board of Education.