R-CCC Trustee Spotlight –Dr. Otis Smallwood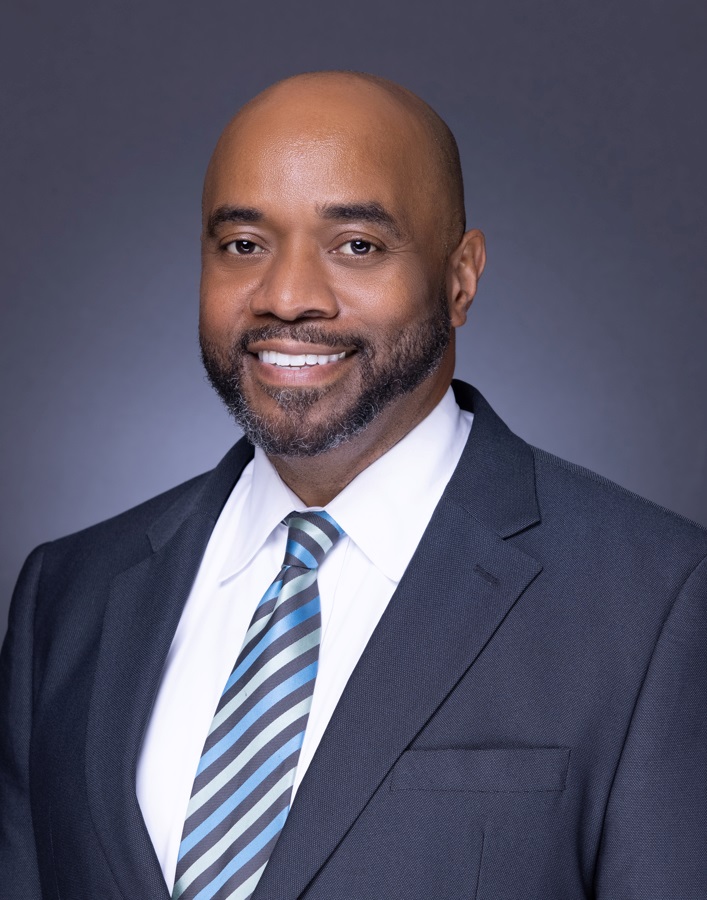 Media Contact
Diamond Smith
252.862.1243

R-CCC Trustee Spotlight – Dr. Otis Smallwood
(Sixth in a series of columns about the college trustees)

Giving back to the community is one way to describe Dr. Otis Smallwood, Superintendent of Bertie County Schools, and that personal challenge has inspired him to become the leader in education that he is today.

Originally from Bertie County and a 1989 graduate of Bertie County High School, Dr. Smallwood says, "I see my role as one of the ultimate ways to give back to Bertie County Schools and to my community. I relish the chance to extend the same opportunities to students that I was offered as a student."

Dr. Smallwood's path in education has taken a winding route and included some guidance and wisdom from mentors along the way.

His mother's encouragement led him to enroll at Elizabeth City State University to major in mathematics. He became a math teacher at Bertie High School but was recruited to a local management position. An administrator from Elizabeth City-Pasquotank County Schools convinced him to come back to education.

He taught at elementary, middle & high school levels before joining the Roanoke River Valley Education Consortium as a lead teacher for math and science in 1998 to help increase STEM related activities and engagement.

After receiving a master's degree in education from East Carolina University, he recalls, "I felt that I was prepared for the next level and began to pursue opportunities in administration."

A former Bertie County Schools superintendent encouraged him to apply for the assistant principal position at Southwestern Middle School and he was appointed in 1999. He was later promoted to the central office as Director of Testing, Accountability, and Information Technology.

After a move to Jones County Schools in 2008 as Executive Director HR & Testing, and being promoted to assistant superintendent in 2013, he achieved a doctorate in educational leadership from Nova Southeastern University in 2015. Dr. Smallwood was recruited to return to Bertie County Schools in 2019 as superintendent.

"I was honored to be appointed to the position of superintendent and accepted this role as a personal challenge to return home and help to provide stability for the district," states Dr. Smallwood. "I have always wanted to teach and follow the example of my teachers to instill values in students so they will have positive outcomes."

A member of Kappa Alpha Psi Fraternity, Inc. since 1998, he serves as a trustee at St. Stephen Missionary Baptist Church in Elizabeth City and is also a member of the board of ECU Health Bertie. He serves on the Executive Committee for the Eastern Carolina Boy Scouts.

Throughout his 30-year career in education, Dr. Smallwood has strived for the highest level of excellence and achievement in education, and he brings that drive and determination to the community college board of trustees. He was appointed to the Roanoke-Chowan Community College Board of Trustees by the Governor of North Carolina in 2020.

"I enjoy working with good people and being involved in higher education," states Dr. Smallwood. "Our educational institutions experience challenges today, but we share the same goals to assure the students in our region are well prepared for life."

"It's a pleasure to work with the other trustees and with President Williams who is passionate about the institution. I feel like we are kindred spirits who are both working to inspire students and change the trajectory of our institutions," concluded the superintendent.

Members of the Roanoke-Chowan Community College Board of Trustees are appointed to the board by the Governor of North Carolina, the Hertford County Board of County Commissioners and Hertford County Board of Education.